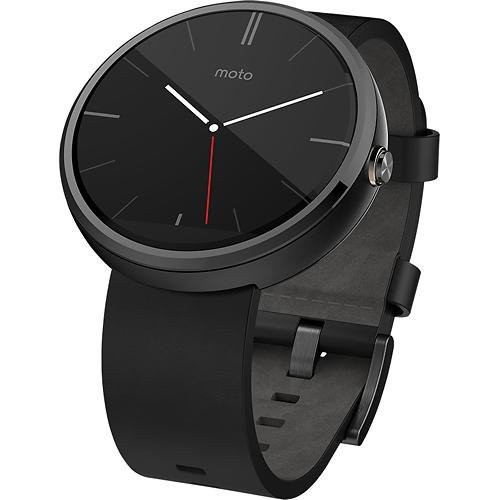 Android Wear users are in for some great news, as Google has reportedly started rolling out its latest Android 5.0.2 over-the-air (OTA) update for a slew of devices including the Moto 360, Sony Smartwatch 3 and LG G Watch.
The new Android Wear update brings a bunch of bug fixes and stability improvements over its previous release, wherein the Moto 360 release notes point to the addition of updated Google Play Services along with a variety of system optimisations and security updates aimed at enhancing performance and stability of the device.
Android Police reports that a few users are already noticing minor speed improvements on their watches, along with some bugs being ironed out such as app crashing issues with the watch's inbuilt apps.
According to a recent post on Android Wear Help Forum, it was ascertained that several issues with Google Fit and discrepancies in step counters between watches and phones have been fixed in the Android 5.0.2 update.
In his reply to the forum post, one Google employee named Soji Ojugbele has clarified that the new Google Play Services (v6.7) and the new Android Wear update are aimed at fixing Google Fit's syncing problems.
Here is what Soji had to say on the help forum in response to several user queries about the ensuing issues with Google Fit and step counters:
This week we are releasing two updates with fixes for Google Fit Sync issues which we hope will address your issues. The updates are to your Android Wear Software and Google Play Services. You should receive updates to both of these over the next week. The version will be Google Play Services version 6.7 and Android Wear Build: LWX49K . Please let me know if you are still seeing a problem after you receive the update. Thanks!
As the new Android Wear update is being rolled out in phases across various countries, it may take some time before it is available for your device.
However, curious Android Wear users may manually check for the latest updates via Settings > About > System Updates.
Download Android 5.0.2 OTA for Moto 360
Meanwhile, XDA Developers senior member, xdatastic, has managed to capture the Android 5.0.2 OTA update for the Moto 360 smartwatch, which can be downloaded from the xda developers site.
The update weighs just 11.9MB in size and brings several key enhancements to system apps, framework, boot image and more.