Samsung is yet to make the Android 5.0 Lollipop update status official for its Galaxy. However, what seems to be almost confirmed is that the flagship Galaxy models including the Galaxy S4 will be upgraded with Google's latest and greatest Android version.
Samsung has already started testing the Android 5.0 software for the Galaxy S4, which has been spotted in the previously leaked Lollipop build for Galaxy S4.
Sammobile has now shared some exclusive details about the new features the Android Lollipop version for Galaxy S4 will pack. These features are from the second internal build with some improved features.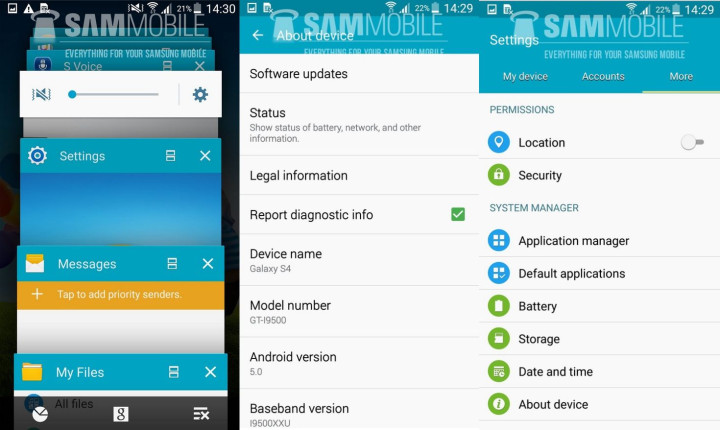 The report contains a video as well as screenshots from the new leak, which suggests that Samsung has brought noteworthy improvements for the new Android update. The final firmware version is expected to be more stable, better and smoother.
First and foremost, the TouchWiz UI in Galaxy S4 is similar to that of Galaxy S5 on Android 5.0. The enhanced TouchWiz adds overhaul system applications. Samsung has brought the latest launcher with My Magazines and the Popping Colours lockscreen effect to Galaxy S4.
Additionally, the improvements can be noticed in the home screen widgets and settings toggles, making an easier way to assess options via a few taps.