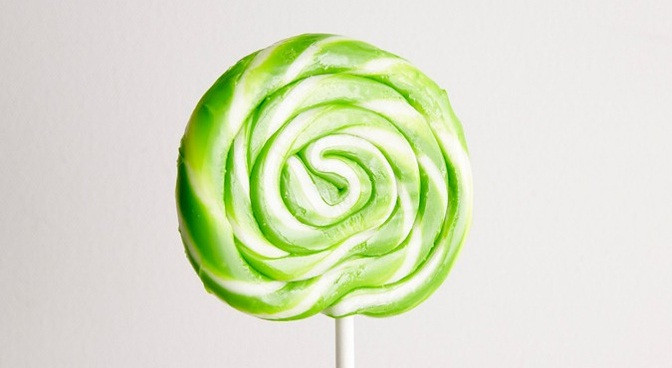 A roadmap detailing the Android 5.0 Lollipop upgrade plan for ASUS' ZenFone smartphones has been leaked.
Earlier this month, Asus rolled out Android 4.4 KitKat software for its ZenFone series such as ZenFone 4and ZenFone 5 with improvements to Miracast compatibility and new functionalities including Do Not Disturb Mode, Call guard, full dual SIM standby, filter effects for videos and Reply via Call-in SIM card.
Now it seems the company is planning the next Android upgrade for its smartphones. Taiwanese site Sogi asserts that Asus, via one of its official forums, has confirmed the ZenFone line-up will receive Google's latest Android Lollipop, reports PhoneArena. The publication has also shared a screen shot with the Android 5.0 roll-out time frame for Asus ZenFone smartphones.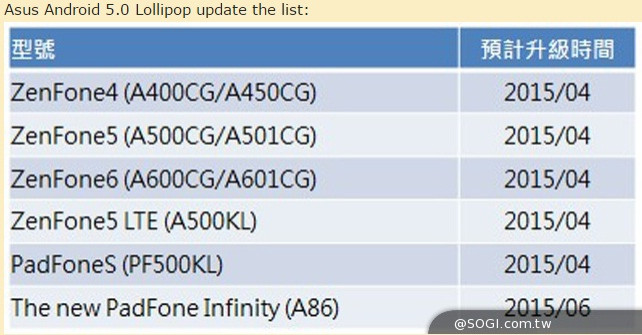 The roadmap lists a number of affordable ZenFone devices powered by Inten processor such as ZenFone4 (A400CG/A450C), ZenFone5 (A500CG/A501CG), ZenFone6 (A600CG/A601CG), ZenFone 5 LTE (A500KL), PadFone S (PF500KL) and new PadFone Infinity (A86).
Asus is planning to release the update for most of its smartphones in April 2015 whereas the new PadFone Infinity owners will have to wait for another two months for the update, which is likely in June next year.
The list misses out a couple of 2014 smartphones such as PadFone X and PadFone Mini X, but these devices are also expected to get the Lollipop treatment.