Android Lollipop now seeding to HTC Desire EYE and Desire 816 in the UK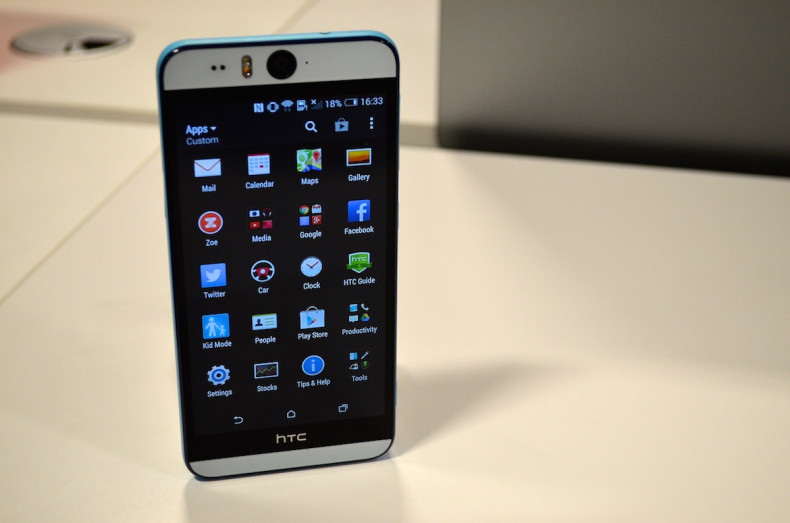 Taiwan-based HTC has now extended the rollout of Google's Android 5.0 (Lollipop) OS update, to Desire EYE and Desire 816 to users in the United Kingdom.
According to an official tweet by HTC UK, the Android Lollipop OS update is live for users of the Desire EYE and Desire 816 throughout the country. Those who own either of the smartphone will notice a new OTA notification representing the Android Lollipop firmware update.
Earlier in the week, HTC had rolled out the Lollipop update to users of HTC One E8, HTC desire EYE and HTC Butterfly S across Hong Kong and Taiwan, following which T-Mobile-driven HTC One (M7) smartphone users in the US received he update.
However, a GSMArena report claims that Desire 816 and Desire EYE would receive the HTC Sense 6.5 user interface (UI) instead of the Sense 7.0 UI, which would rollout separately via another update.
What's new in Android Lollipop?
Android Lollipop, brings with it a plethora of new features and functionality such as :
Material Design: Material design offers fluid animations, vivid coloured themes and 3D-views.
Improved Lockscreen: Shortcuts for both Phone and Camera are provided, along with Material Design-inspired notifications.
Touchwiz: Brighter look and feel, bold colours.
Floating Action Button: Floating action buttons provide easy access to the app's most important features, such as adding a new contact or favourite, or composing a text message.
Interruptions: Priority notifications such as events and reminders, phone calls, and messages can be set up to sound or vibrate while all other notifications are muted.
Recents: Easy access to your Chrome tabs right from the Recent apps page. Multi-window icons for ease of use while multi-tasking.