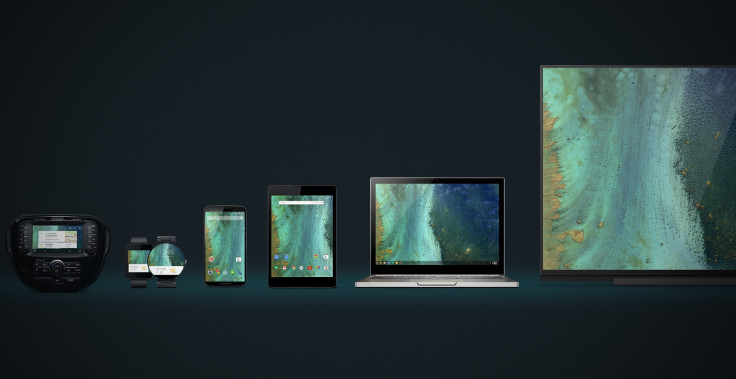 Google has unveiled its next-gen Android iteration - the Android M, billed as the "most powerful Android release yet", which bundles a number of improvements added in the platform.
Some of its highlights include battery life and streamlined permissions for apps, to make it easier to decide what information of the apps you can use on your phone.
Thanks to the system images from Android M available for a few Nexus devices such as Nexus 5, 6 and 9, you can enjoy the features Google has stuffed in the latest Android software, much ahead of the official release.
Following are the stock APK files for Android M apps, extracted from the system dump. The folder includes app, priv-app, framework and lib that comes with the Android M firmware build MPZ44Q released for the Nexus 5.
Download: Android M apps [includes app, framework, lib and priv-app forlder]
Apps in App folder
BasicDreams
Bluetooth
BluetoothMidiServices
Books
BrowserProviderProxy
CalculatorGoogle
CalendarGooglePrebuilt
CaptivePortalLogin
CertInstaller
Chrome
CloudPrint2
DMAgent
DocumentsUI
DownloadProviderUi
Drive
EditorsDocsStud
EditorsSheetsStud
EditorsSlidesStud
faceLock
FitnessPrebuilt
GoogleCamera
GoogleContactsSyncAdapter
GoogleEars
GoogleEarth
GoogleHindiME
GoogleHome
GooglePinyinIME
GoogleTTS
HTMLViewer
iWnnIME
KeyChain
KoreanIME
LatinImeGoogle
LiveWallapersPicker
Maps
MediaShortcuts
Music2
Newsstand
NfcNci
OmaDmclient
PackageInstaller
PacProcessor
PartnerBookmarksProvider
Photos
PlayGames
PlusOne
PrebuiltDeskClockGoogle
PrebuiltEmailGoogle
PrebuiltExhange3Google
PrebuiltGmail
PrebuiltGmail
PrebuiltKeep
PrebuiltNewsWeather
PrintSpooler
qcrilmsgtunnel
shutdownlistener
SprintHiddenMenu
Stk
Street
SunBeam
talkback
TimeService
UpdateSetting
UserDictionaryProvider
Videos
WebViewGoogle
YadaYada
YouTube
List of apps in priv-app folder
AndroidForWork
BackupRestoreConfirmation
CalendarProvider
CallLogBackup
CarrierConfig
CellBroadcastReceiver
ConfigUpdater
ContactsProvider
DefaultContainerService
DownloadProvider
ExternalStorageProvider
FusedLOcation
GCS
GoogleBackupTransport
GoogleContacts
GoogleDialer
GoogleFeedback
GoogleLoginService
GoogleOneTimeInitializer
GooglepartnerSetup
GoogleServicesFramework
Hangouts
InputDevices
Launcher2
ManagedProvisioning
MediaProvider
MmsService
MusicFX
Phonesky
PrebuiltGmsCore
ProxyHandler
Settings
SettingsProvider
SetupWizard
SharedStorageBackup
Shell
StatementService
SystemUI
TagGoogle
Telecom
TelephonyProvider
TeleService
Velvet
VpnDialogs
Wallet
WallpaperCropper
Wallpapers and ringtones
Apart from the apps, the new Android version stuffs goodies such wallpapers and ringtones which are now available for download on your Android devices.
For the ringtones, download the android-m-ringtones.zip file, extract it and transfer the content to media>> audio folder on your Android device.
What is in the ringtones package?
24 UI tones
12 ringtones
11 notifications tones
8 alarm tones
Download:
Android M wallpapers [or, Zip file]
Boot animation
Another interesting download is the new shiny boot animation from the Android M boot screen. This is 100% stock and unadulterated. But note that it is not meant to be flashed and you will have to customise it for your Android device to make it compatible.
Download: Android M boot animation

[Source: AndroidSoul]