Google has given its first preview of the upcoming Android 6.0 M operating system for smartphones and tablets - and the biggest feature is a contactless payment system to rival Apple Pay.
The search giant used its annual Google I/O developer conference in San Francisco to announce the new software, which it describes as a "conscious decision to focus on quality [which] improves the core user experience" over bringing dozens of major new features.
Here are the six major new features coming to Android M when it launches for consumers in the third quarter of 2015.
1. Android Pay
The biggest Android update announced at Google I/O is Android Pay. Users will be able to use their phone to pay in stores by tapping it on the till and using NFC - exactly like how Apple Pay works with the iPhone 6 - and there's no need to open an app.
For security, when a card is added to Android Pay, a virtual account number is created. This number is shared with the merchant when you pay, not the card number itself. Google says it is working with leading financial institutions to include current accounts with Android Pay, although it doesn't look like this feature will be available at launch; it will also be US-only at first, with 700,000 retailers there signed up to the service.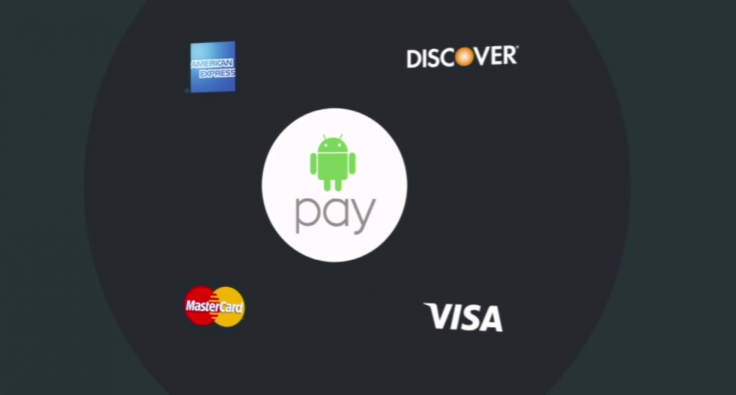 2. App permissions and customisation
Currently, Android apps ask once (when they are launched for the first time after being installed) for the user to allow them to access many features of their phone or tablet, such as the microphone, speaker, contacts book and more.
With Android M, these permissions can be fine tuned and adjusted after the app has been installed and opened. Now, users don't have to agree to permissions that they don't understand or aren't comfortable with. Don't want an app accessing your camera? You can dive into the settings menu and prevent apps from accessing it.
3. Web user interfaces within apps
Google says opening web view in apps is a pain. To fix this, apps in Android M can open a new Chrome web browser tab within the app, saving you the need to switch between Chrome and, for example, Twitter, when you tap on a website link.
Both feel like one experience, and app developers can add a custom button to Chrome's tab tool bar and overflow menu. The familiar back button in the top left takes you back to the app. Because the tab is from Chrome, it works exactly like the browser; this means your passwords are all saved there, forms are auto-filled, and pages opened by apps within this tab are as secure as when viewed through the Chrome app itself.
4. Linking from one app to another app
A current problem with Android is that it doesn't always know what app to use when you tap on a link in an app like Twitter or Gmail. Users currently have to tell Android which app to use, but with Android M the system can be told by each app what to do, taking you straight from one app to the other. Open a Twitter link in Gmail, and instead of taking you to Chrome you will be taken straight to that tweet in the Twitter app. Google says this "greatly improves the core user experience."
5. Fingerprint support
Google has invited Android phone makers to follow Samsung's lead and create handsets with fingerprint scanners. Android M lets you unlock your phone with a fingerprint, pay for items in the Google Play store, and pay for goods in third-party apps too, like those from retailers, saving you the need to enter your account password.
6. Power and charging
A new feature of Android M called Doze is a smarter way of managing power. Android M phones and tablets monitor your usage patterns using movement to determine when you typically use the device. Say you only pick up your Android tablet in the evenings, it will learn this behaviour and put itself into a deep sleep during the daytime. This trades 'app freshness' for battery life, Google says.
To prove how much battery life can be saved by Doze, Google said a Nexus 9 tablet running Android M lasted (in standby) for twice as long as an identical tablet running Android Lollipop. Finally, Google said future smartphones and tablets will use USB Type-C for charging; this can make charging times between three and fives times faster, the company claims.
And finally...
Google says Android M has hundreds of new experiences which are peppered across it. These include improvements to word selection for copying and pasting, Direct Share - a system that learns which apps and people you share with most, and makes available with one tap; there are also simplified volume controls.
When can I get Android M?
Android M is still in development, but is available to developers as a preview now and runs on the Nexus 5 and 6 smartphones, plus the Nexus 9 tablet and Nexus Player. There is no official consumer release date, but Google said it'll be coming in the third quarter of 2015.