Google has just revealed the schedule for its highly-anticipated developer conference Google I/O which takes place later this month, and it looks like once again most of the attention will be focused on the hugely popular Android operation system.
At the showcase last year Google unveiled what was then simply called Android L (subsequently named Android 5.0 or Lollipop) which introduced a whole new design language for the operating system known as Material Design.
At this year's event it looks like the focus will be on making Android more appealing for the enterprise as well as expanding the reach of voice access across the platform.
The session schedules for Google I/O 2015 briefly contained a description for a session entitled Android for Work Update which is set to take place on the opening day of the conference on 28 May. That session has now been removed but not before several eagle-eyed reporters spotted a specific reference to Android M, with Ars Technica capturing this screenshot of the session description:

As you can see, the description suggests that Android M will "bring the power of Android to all kinds of workplaces" and while this is a very non-specific reference, it seems clear that Google is looking to make its mobile operating system much more appealing to business as this is a huge growth area at the moment.
Android for Work
What this means in practical terms is unknown, but it is likely to include a major focus on security and build on the Samsung Knox integration we saw announced at Google I/O in 2014.
Google's Android for Work allows users to install work and personal apps on the same device but keep everything separate though it hasn't been sanctioned for use in high-security businesses which could be one area the new version of Android will focus on.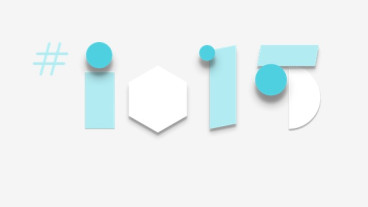 Google will need to work hard to get Android M supported across a range of devices if it wants to appeal to the enterprise, as Android Lollipop is in use on just 10% of active Android devices around the world since being first released in November 2014.
Google is also set to incorporate better voice access within Android M with a session entitled "Your app, now available hands-free" scheduled for the opening day of Google I/O. The session description says:
"What if you could provide users with a new method of access to your apps with little to no development overhead? In this talk, we will discuss ways to give anyone access to their Android device through voice alone."
This would suggest that Google is going to expend the ability to use voice actions to all areas of Android including controlling apps and even smartphones and tablets, greatly expanding the limited number of commands currently available by saying "OK Google".
Google I/O will kick off with a keynote on Thursday, 28 May at 9.30am local time in San Francisco which is 5.30pm UK time and IBTimes UK will be covering the event live and in-depth.