Google's seventh annual developer conference opened last night, with an epic two hour 45 minute long keynote.
While the most exciting part of the whole evening for some may have been a protestor bursting into the event claiming Google was building killer robots, the search giant did make some very interesting announcements - and here are our pick of the top six talking points from the keynote:
---
Android L
---
Google has followed Apple's lead by previewing its big mobile software update in the summer ahead of an autumn release to the public.
The preview of Android L may not have given us much information about specific details but it did give us a broad brush look at where Google is going with its hugely popular mobile software.
The update showcased at Google I/O is the "biggest release in history of Android" and shows a major visual revamp using a new design language called Material Design - which will be implemented across smartphone, tablet, web, desktop and wearables.
In terms of performance, Android L will bring support for 64-bit chips, moves completely to the Android Runtime (ART) and promises a battery saver feature baked-in to help extend the life of your smartphone and tablet.
Finally, the Android L update will work well with the company's new Android Wear smartwatches and the Personal Unlock feature will allow you unlock your phone without a pin code, if you are wearing one of the smartwatches.
---
Android Wear Smartwatches Go on Sale
---
Google is not just talking big about wearables, it is backing it up with products going on sale.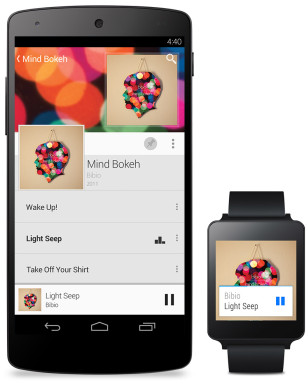 The company revealed Android Wear for smartphones earlier this year, but the company has now put two smartwatches running the software on sale. The LG G Watch which will cost £159 and the Samsung Gear Live which will cost £169 are both available to order today, and will ship on 4 July.
Motorola's circular-faced Moto 360 was on show but is not yet on sale, with Google saying it will come later in the year.
The success or failure of Android Wear will depend on developers embracing the platform and creating interesting and - more importantly - useful apps for these smartwatches.
---
Samsung Knox integrated into Android
---
Earlier this month Apple's CEO Tim Cook referred to Android's security and fragmentation issues as a "toxic hell stew".
Addressing these comments directly, Google's Sundar Pichai rebuffed the claim saying that just 0.5% of Android devices are ever infected with malware.
In a bid to shore up the platform's security credentials however, Pichai announced that Samsung has allowed the company to integrate its well-regarded Knox platform into the Android L update - meaning all manufacturers will be able to take advantage of this technology.
Knox has already been given the green light by a lot of governments around the world (including in the UK) meaning it gives Android a major boost in the enterprise space.
The real question here however is, just what is Samsung going to get from the deal? It will lose a significant differentiator in the smartphone market and hands all its competitors a big boost.
---
Android-Chrome OS Integration
---
Just as Apple did with its continuity feature, Google announced that it is bringing Android and Chrome OS closer.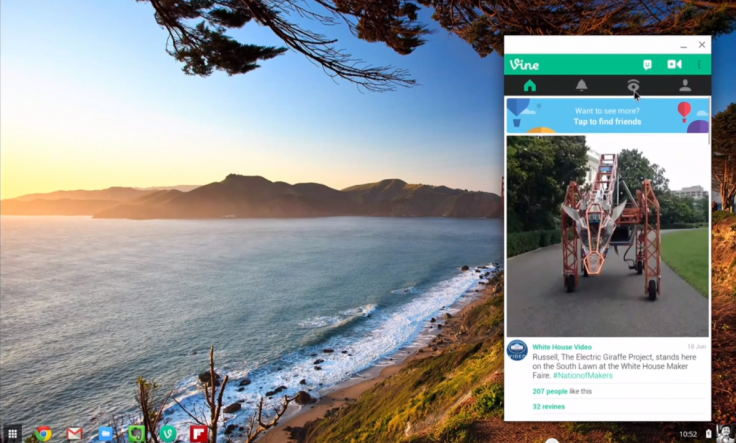 Among the features which this integration will bring initially will be the ability to automatically sign into your Chromebook laptop by just approaching it with your phone, which may save you the hassle of inputting a password, but could also lead to security problems.
The integration will also see Android smartphone users see notifications about incoming calls, text messages and alerts about low battery life on your desktop.
Pichai also showed off a few Android apps working within the Chromebook desktop, including Vine, Evernote and Flipboard and said that developers won't need to do a lot of work to allow their apps to work with Chrome OS.
This could be the first step on the road to a single development platform for Google's developers, something Microsoft and Apple are also working towards.
---
Voice everywhere
---
One of the most striking aspects of the Google I/O keynote was the importance Google is putting on voice recognition technology.
From smartphones, smartwatches, TV, car, glasses and desktop, Google clearly wants the primary way people interact with its services and devices to be voice. While some of the demos on stage looked good, voice commands are still something which most people are not comfortable using in public - and while there have been major steps taken in voice recognition technology, it's still not good enough to make it a seamless experience.
---
The lack of Glass
---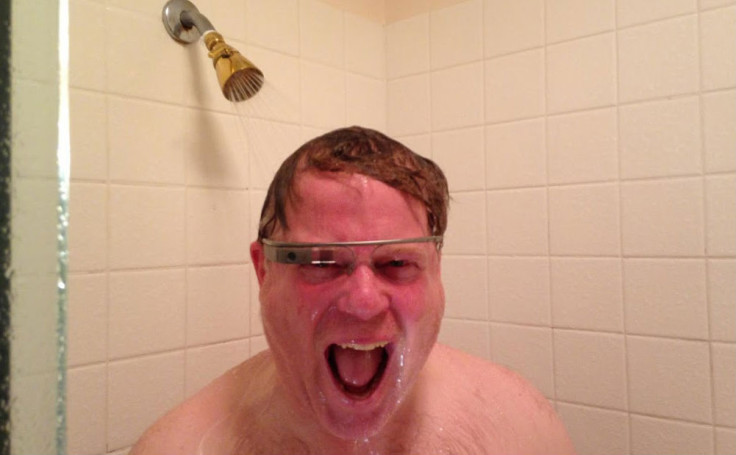 Not a single person on stage during the almost three hours keynote wore Google Glass.
While this in and of itself isn't a big issue, the fact there was no significant mention of the wearable headset during the presentation seems odd, especially from a company who is trying to lead the way in this brave new world of computing.
As Robert Scoble pointed out earlier this year, a lack of support from major Google executives at big public events suggests that within Google there is somewhat of a struggle about whether or not this is going to be a core product.
Google I/O 2014 was clearly not about focusing on the wearable headset, but the lack of any mention of it was surprising and will leave a lot of people wondering about its future.