Google I/O vs. WWDC: Five Key Areas Google Beat Apple in the Battle of the Tech Giants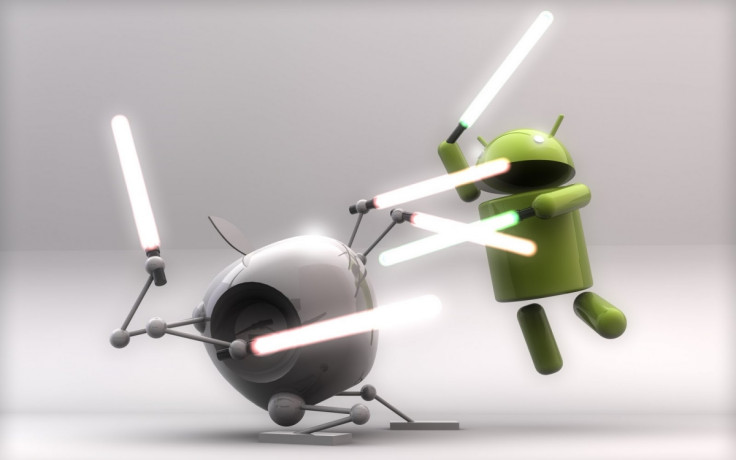 If the rivalry between Google and Apple was a war, then each company's annual developer conference would be the frontline battle. Senior figures from each company attempt to out flank the other through shiny new product announcements, software updates and lofty displays of self-congratulation.
Neither side misses the opportunity to take a dig at its chief antagonist, with this year's war of words including Apple CEO Tim Cook's mocking of Android's vulnerabilities to malware, and senior vice president at Google Sundar Pichai knocking Apple for being "four, maybe five years" behind Google.
To see which tech giant came out victorious this year, IBTimes UK takes a closer look at some of the key battlegrounds.
---
Google Fit vs. HealthKit
---
Health and fitness is becoming an increasingly important area for developers, with the global mobile healthcare market estimated to be worth $6.3 billion in 2013. This figure is expected to reach $20.6 billion by 2018.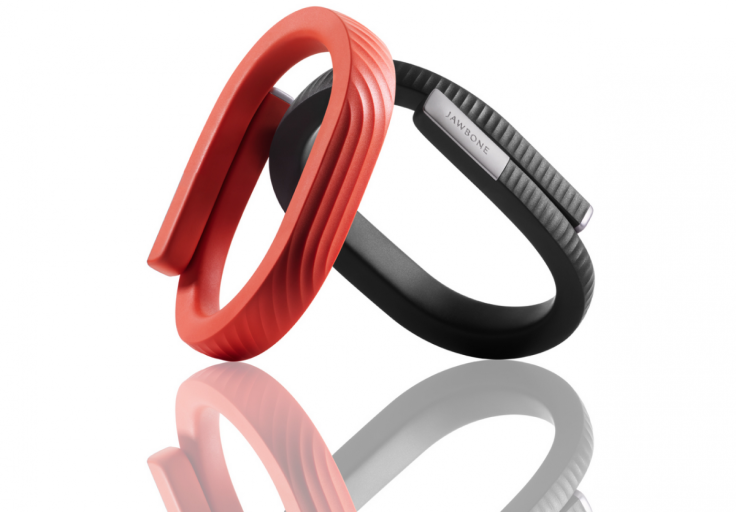 Jawbone
There is little to distinguish between the two platforms offered up by Apple and Google, with both providing essentially the same service of collecting and aggregating data from fitness trackers and health apps.
However, Google's partnerships with heavyweight sports brands and fitness band manufacturers like Nike, Adidas and RunKeeper could be seen as them taking the initiative in this sector and ultimately lead to more widespread adoption.
---
Android L vs. iOS 8
---
The unveiling of Android L and iOS 8 from Google and Apple proved to be one of the most significant developments in mobile operating systems since the dawn of smartphones.
Both brought in design overhauls, integration with wearables and new battery saving features, however, Apple's late move to widgets and custom keyboards gave Pichai the opportunity to mock its mobile rival.
"If you look at what other platforms are getting now, widgets, custom keyboards, many of these things came to Android four, maybe five years ago," Pichai said.
---
Android Wear vs. iWatch
---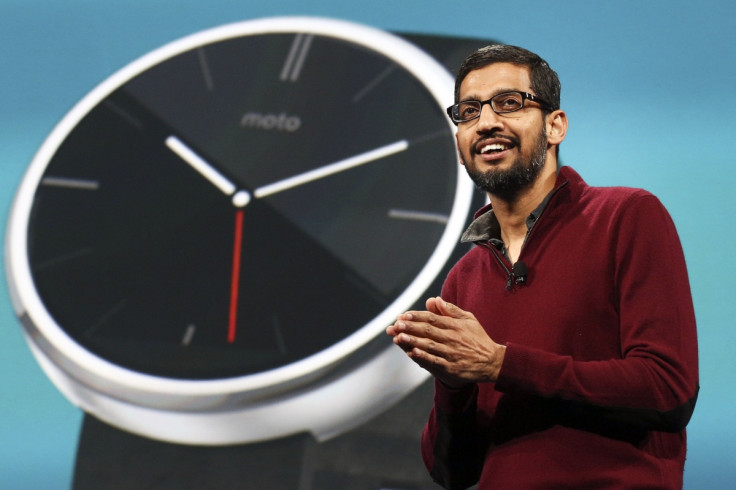 Reuters
Google showed off smartwatches from Samsung, Motorola and LG at its developer conference, all running its new Android Wear operating system that aims to standardise the way such devices are used.
Not a word was mentioned of Apple's much-rumoured iWatch smartwatch at WWDC, however, and Google will be hoping that the market will already be flooded with its Android Wear devices before Apple's offering even hits the shelves.
With wearable tech looking increasingly likely to become the next big sector in consumer technology, Apple seems to be half a step behind here.
---
Android Auto vs. CarPlay
---
Google's answer to Apple's in-car infotainment CarPlay system was Android Auto and perhaps the biggest indicator of the future success of these two systems is the list of car manufacturers that have signed up to each.
On this metric, Android Auto currently outnumbers CarPlay 17 to 7, with a further 11 signing up with both tech giants.
---
Android apps on Chrome vs. Continuity
---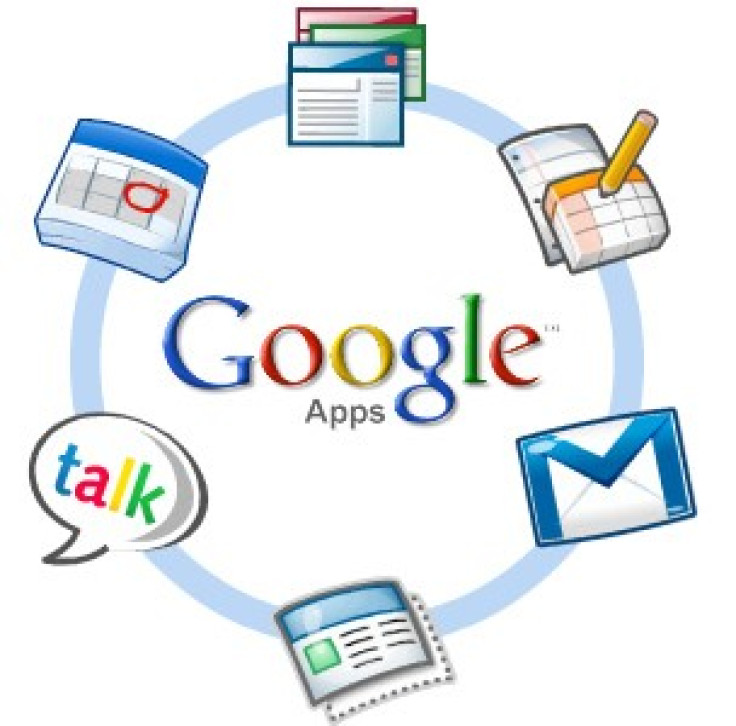 flickr/adria.richards
Apple's Continuity feature and Google's recently announced features that link Android and Chrome both seek to serve the same purpose of creating a seamless device transition between mobile and desktop.
Google's big revelation was that it will be bringing Android apps to Chrome OS, with Evernote and Vine being shown off at Google I/O. Apple is yet to make any mention of such capabilities with OS X Yosemite.
Final score: Google 5 - 0 Apple
© Copyright IBTimes 2023. All rights reserved.