Google's annual developer conference Google I/O kicked off last night with an epic two hour 45 minute keynote which left journalists in tears and even saw a couple of protesters bursting into the room to shout at Google executives about housing problems and killer robots.
While Google didn't announce any new hardware - such as a Nexus 6 smartphone or Nexus 8 tablet and completely ignored Google+ and Google Glass - it did make a huge raft of announcements.
Instead of you having to sit through the entire presentation again, we've selected all the most important details in easy-to-digest, bite-sized pieces for you to consume:
Every presenter on stage at Google I/O was wearing a smartwatch of some kind, and while the company's other big wearable (Google Glass) was marked by its absence, it is clear that Google sees Android Wear as a big part of its future.
It's all about glance-able information apparently, as well as heavy integration of voice technology but will people really want to talk to their watches though? Only time will tell.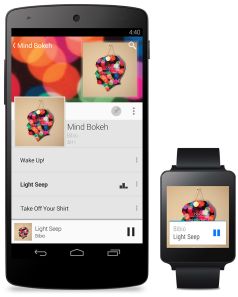 And this is not just pie in the sky, Android Wear watches are here today - well you can pay for them today at least.
Both the Samsung Gear Live (right) and LG G Watch are available to order in the UK Play Store, costing £169 and £159 respectively with LG's watch set to ship on 4 July and Samsung's new smartwatch shipping three days later.
There's no sign of the Moto 360 from Motorola however despite this being the most anticipated of the three devices on offer. It will be available later this year.
Google wants to regain control over the look and feel of Android, from smartphone manufacturers who are skinning the software with their own apps and interfaces.
At the high end Google will attempt to do this with its Android Silver program, but at the low end it has announced the Android One program, which will offer manufacturers of phones for emerging markets a "turn key solution", including stock Android and a set of hardware reference platforms designed specifically for developing markets.
Google will bring this to India first, showcasing a dual-SIM device developed in collaboration with Micromax which will cost less than $100.
Not Lollipop or Liquorice, just plan L. Google's big Android update for 2014 is set to bring a major design overhaul using the company's new Material Design language.
As well as the visual overhaul, notifications have been updated on the lock screen, integration with Android Wear is front-and-centre and in terms of performance there is a complete move from Dalvik to Android Runtime, 64-bit processor support and a battery saver mode built-in - all of which means you should get more performance and longer battery life from the next generation of Android smartphones.
To further efficiency in battery life Google is also undertaking Project Volta to eek even more life out of smartphone and tablet batteries.
One of the most striking aspects of the Google I/O keynote was the importance Google is putting on voice recognition technology.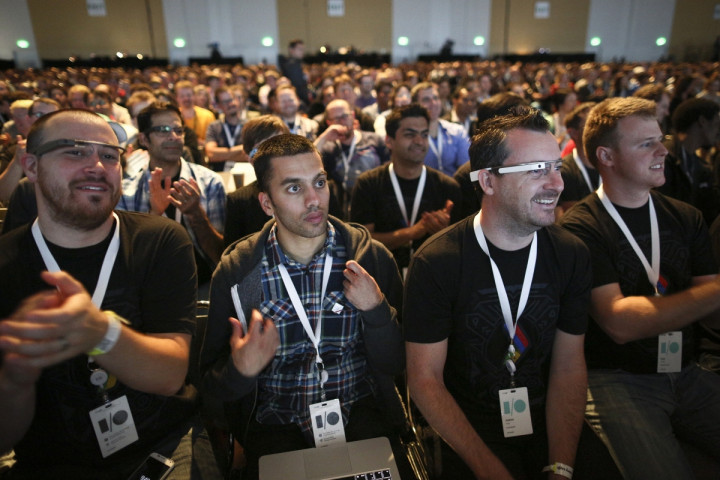 From smartphones, smartwatches, TV, car, glasses and desktop, Google wants people to use voice commands to interact with their devices.
While some of the demos on stage looked good, voice is still something which most people are not comfortable using and while there have been major steps taken in recognition technology, it's still not good enough to make it seamless.
Android's enterprise and security play
Google announced last night that Samsung has handed over the codebase for Knox, its security platform, so that it could be integrated with Android L, meaning all manufacturers will be able to take advantage of its robust security credentials.
Google also announced a new Android for Work feature which will be integrated into Android L (and eventually into older versions of Android) which will keep all your personal data isolated from your corporate stuff, and vice versa.
Google also revealed the Android will not feature the much anticipated Kill Switch feature which will be allow users to remotely wipe their phone.
Android has a lot of catching up to do with iOS in the enterprise space, but these announcements can only help.
Just like Apple's HealthKit, Android Fit is not an app per say, but is a platform to standardise how all your wearable devices (fitness trackers, smartwatches, glasses) communicate with your smartphone.
Nike, Adidas, Withings, RunKeeper and Basis are all on board already, with Nike even announcing that it will allow other apps to make use of its Fuel number.
The move will mean apps will get access to a complete fitness profile of users (if they grant permission) to hopefully give a more holistic overview of your health.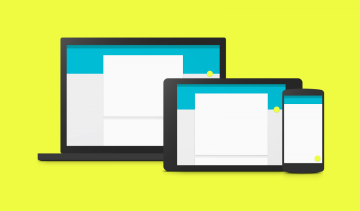 This is a from-the-ground-up redesign of how Google's software will look across mobile, web, desktop and wearables. Material Design will let designers and developers create layers within their apps, with boxes and buttons sliding over and under each other.
The design language is minimalist, colourful and bright, with a lack of the cluttered look which Android ion particular had been guilty of in recent years.
A new website created just for developers has gone live to give them a better idea of just what this new design language can do.
This is Google's 124th attempt at trying to crack the living room. Previous efforts like Google TV have failed miserably and it's hard to see how Android TV will be any different.
Set-top boxes running Android TV will come later this year and Sony and Sharp have signed up to install the software on their TVs as standard - yet the platform could still struggle to find any foothold in a market saturated with various standards and players.
The interface will show you content from apps, live TV and Google's own content stores. You will be able to broadcast content to your TV as well as use voice search to find out things like: "Show me Oscar nominated films from 2006."
A big problem for Google is that as well as its Android TV software, the company has it popular streaming dongle the Chromecast which it is continuing to develop independently.
Updates to the platform at Google I/O includes allowing anyone to cast content to your TV even if they are not on the same Wi-Fi network; a feature letting you mirror content from your Android smartphone or tablet and what equates to a fancy screen saver for your television called Backdrop.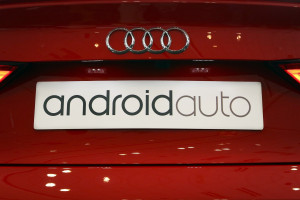 Google is bringing Android to your car with Android Auto focusing on navigation, communication, and music. Everything will be controlled with your voice with a Google Now-style home screen giving you basic information on the car's display.
Google has signed up dozens of major car manufacturers to the program as well as getting support from apps like Spotify and Pandora.
However with Apple's CarPlay coming and Microsoft testing its own system, Android Auto is entering a challenging marketplace.
Chrome OS & Android Integration
Just as Apple did with its Continuity feature, Google is bringing mobile and desktop closer together, announcing new features linking Android and Chrome OS.
As part of the updates, you will be automatically signed into your Chromebook laptop when your phone is nearby as well as being able to see notifications about incoming calls, messages and low battery alerts on your laptop screen.
You will also be able to use some of your favourite Android apps to work on your Chromebook, with Evernote and Vine being shown on stage at Google I/O.
What Google didn't announce
The keynote may have lasted longer than your average celebrity marriage, but there was a lot which it didn't touch on.
Clearly this was all about hardware, with no news on any Nexus smartphones or tablets announced, while the rumoured Android Silver program was equally absent.
Google Glass as we said didn't get a mention, while Google+ and the Chrome browser were also missing-in-action.
Google clearly wanted to make this year's Google I/O all about the developers and not the customers and has made enough announcements around Android to keep most of them happy.
If you have not had enough Google I/O information already, then here's the entire keynote for you to enjoy in full: