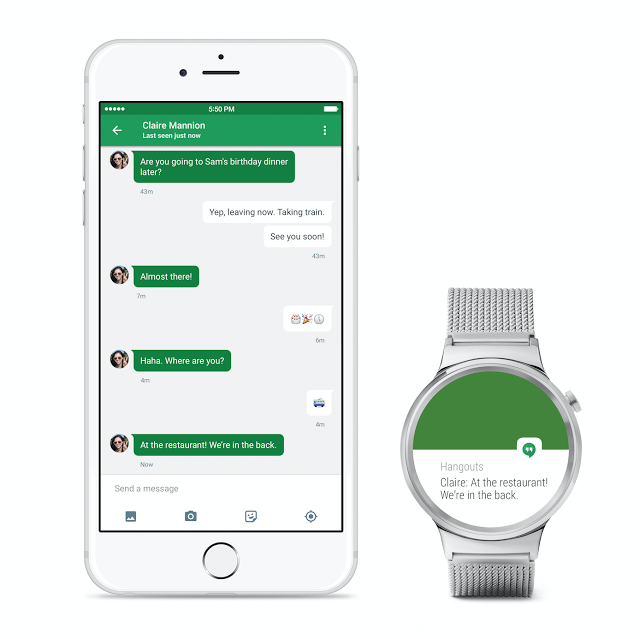 Android Wear users who also own iPhones are in for some exciting news, as Google has announced on its official blog post that Android Wear now works with iPhones, while also highlighting the specifics behind the iOS compatibility.
LG Urbane has been presently tested on iPhone and confirmed to work fine with the latest Android Wear firmware. However, iOS compatibility has not yet been tested on other Android Wear devices from Huawei, Asus and Motorola.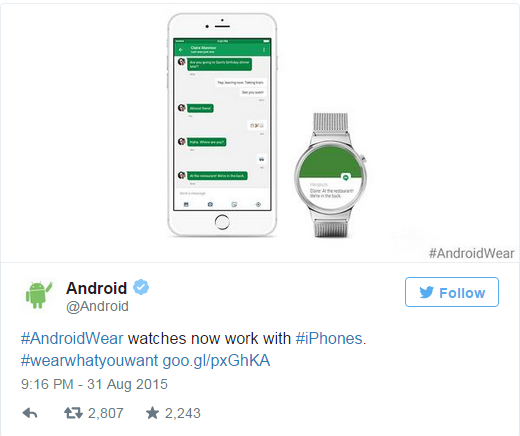 Some iPhone users may be wondering if there are any benefits of using Android Wear instead of the Apple Watch. Google cites a few compelling reasons explaining why Android Wear is preferred to Apple Watch:
Get your info at a glance: Check important info like phone calls, messages, and notifications from your favourite apps. Android Wear features always-on displays, so you'll never have to move your wrist to wake up your watch.
Follow your fitness: Set fitness goals, and get daily and weekly views of your progress. Your watch automatically tracks walking and running, and even measures your heart rate.
Save time with smart help: Receive timely tips like when to leave for appointments, current traffic info, and flight status. Just say "Ok Google" to ask questions like "Is it going to rain in London tomorrow?" or create to-dos with "Remind me to pack an umbrella."
Folks at iDownloadBlog have confirmed that Android Wear works fine with the iPhone 5, 5c, 5s, 6, or 6 Plus running iOS 8.2 and above.
Update: The official Android Wear iOS app is now available for download. Check out the download link below: