Android Wear 5.1.1 OTA downloads now available: How to install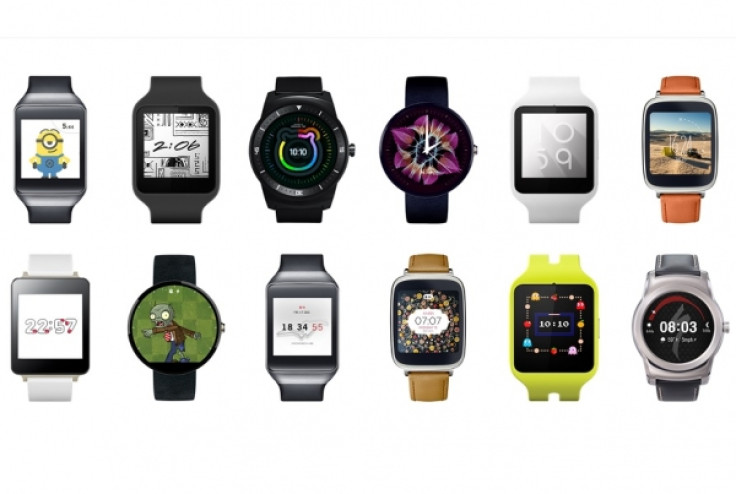 UPDATE: LG has just rolled out the Android 5.1.1 OTA update for its Watch Urbane. You can download the update, using the link posted below.
The highly-anticipated Android Wear 5.1.1 OTA update has gradually started rolling out across a number of wearable devices including LG G Watch, LG G Watch R and Asus ZenWatch, while Motorola Moto 360, Samsung Gear Live, Sony SmartWatch 3 and LG Watch Urbane are still eagerly awaiting the update.
The new Android Wear update brings a handful of powerful features such as wrist flick gestures, a new launcher and WiFi support, wherein the WiFi capability is limited to just four Android wearables: the LG Watch Urbane, Motorola Moto 360, Sony Smartwatch 3, and Samsung Gear Live.
Before we go ahead and flash the OTA file via direct download links for the new Android Wear update, it is imperative to understand the key features ported into this firmware. Here is the complete list of features, according to Google's changelog:
Always-on screen, always-on apps
The always-on screen feature is found in most Android Wear watches, which eliminates the need for tapping, twisting or shaking the device to wake it from sleep, before checking time, date or some vital piece of info on the watch's screen.
Now the always-on feature has been extended to apps to keep them active and visible on the screen, even when the watch is in idle mode or not in use.
New launcher and wrist gestures
Just swipe left from the watch face to unlock access to apps and contacts, and employ specific navigation gestures to scroll between cards of information with a simple flick of the wrist.
Draw emojis
Send emojis to your favourite contacts in response to emails, text and instant messages by drawing them on the watch screen. Once the emoji is recognised by the device, it will be sent over to the designated recipient via your current messaging app.
Heads-up notifications
Heads-up notifications will now remain active on the screen, even when the user is accessing something else like fitness or health stats on the device.
Easier Switching between watches
It is now possible to pair your phone with more than one watch at a time, using the Android Wear companion app. For instance, you may want to swap watches from your favourite collection to suit your costume and style.
Change your font size
You can now adjust the font size via the watch's settings, depending on the length of text you want to see on the screen.
Automatic watch screen lock
You can now enable the automatic watch screen lock by turning on this new feature via the watch's Settings app. Once the feature is enabled, the watch screen will automatically get locked after detecting a period of inactivity or if you are not wearing it for considerable time.
The registered swipe pattern will be needed to unlock the watch screen, once it loses connection with your phone or automatic screen lock kicks in.
Android Wear 5.1.1 Download Links
Motorola Moto 360: Download not yet available
LG G Watch: platina LDZ22D from LWX49K
LG G Watch R: lenok LDZ22D from LWX49K
Samsung Gear Live: Download not yet available
Sony SmartWatch 3: Download not yet available
Asus ZenWatch: anthias LDZ21T from LWX49K
LG Watch Urbane: bass LDZ22D from LJZ13E
Prerequisites
Ensure the developer option is enabled on your watch
Turn on ADB debugging and set up PC to issue commands
IBTimes UK will not be held liable for any damage to device. Users are advised to proceed at their own risk.
How to flash Android Wear 5.1.1 OTA on your Android Watch
Step 1: Boot the device into recovery mode and choose 'Install Update from ADB'. Note: The method of booting into recovery mode may vary from one watch to another. So, please check your device's user manual for instructions.
Step 2: ADB sideloading requires the watch to be physically connected to the computer via USB cable. Note: As some watches do not come with a connector to connect a USB cable, you may need to rig your own connector in such instances by breaking open the case.
Step 3: After you have connected your watch to computer via USB, just run the command "adb sideload filename.zip" from the command line.
[Source: XDA]
© Copyright IBTimes 2023. All rights reserved.