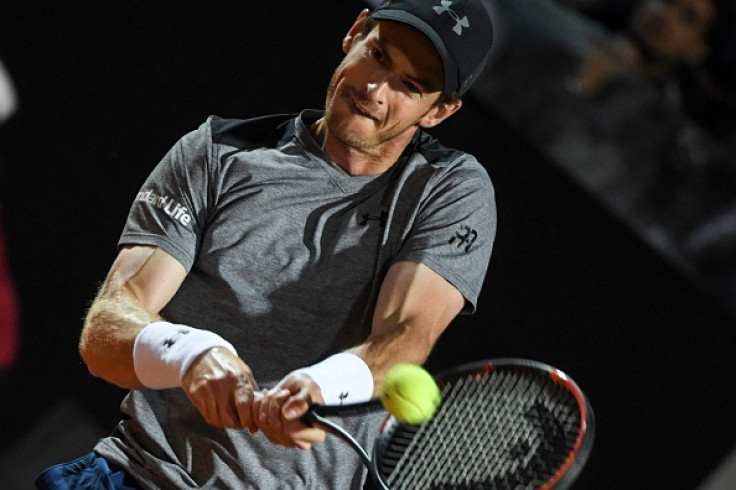 Tim Henman believes the case of shingles Andy Murray suffered earlier this year may still be affecting him given his current form.
Following his fourth round defeat in the Australian Open in January, Murray revealed that he was sick and recovering from shingles.
The Briton went on to win the Dubai Open for the first time shortly after but his form since then has been very poor.
With defeats in Indian Wells, Monte-Carlo, Barcelona, Madrid and Rome, Murray has suffered the worst start to a year as a world number one since Pete Sampras in 1999 with a win percentage of just 70.8 and an overall record of 16-7 in the calendar year.
And former British number one Henman believes shingles might still be a factor along with the elbow injury that Murray suffered in March.
"Shingles isn't something to be taken lightly by anyone, let alone an elite athlete," Henman said, as quoted on The Daily Mail. "I wouldn't be surprised if the elbow problems were related to that."
"A lot of it goes back to last year and the effort he put in. He puts great stock in having that training stint in Miami at the end of the year and possibly he overdid it."
Henman, however, is confident the world number one will turn things around at the French Open despite Murray himself having no explanation for his current struggles.
"When you can't put the hard work in it's frustrating and he hasn't got much momentum going yet, but I'm not worried from his point of view," he added. "He is too good for this to continue."
"In Rome he played [Fabio] Fognini in a night match and that was probably the worst draw possible. It will help if he gets a decent draw in Paris."
As for the favourite at Roland Garros, Henman believes there is only man to be stopped: "You can't look further than Rafa [Nadal]. This year him and [Roger] Federer have shown that they are the exceptions to any rule."