Rafael Nadal's resurgence can be attributed to the addition of Carlos Moya to the Spaniard's coaching team, according to Andy Murray's former coach Mark Petchey. The 30-year-old has enjoyed a stunning revival this year, finishing as runner-up at the Australian Open before winning three straight clay court tournaments to head into the French Open as the outstanding favourite to claim a 10th title at Roland Garros.
Defeat to Roger Federer in Melbourne was followed by the 14-time major winner reaching the final in Miami before the clay court swing. Victories at the Monte-Carlo and Madrid Masters came either side of claiming the Barcelona Open title to underline Nadal's status as the player to beat heading into the second grand slam of the season.
Former world number one Moya was enlisted as Nadal's new coach last December – having split from Canadian Milos Raonic. Though the move has sidelined uncle Toni, who has operated as his nephew's right-hand man throughout his professional career, Nadal has enjoyed a renaissance which sees him ready to dominate the men's game again.
"I think Carlos Moya has done a great job," Petchey, who coached current world number one Murray between 2005 and 2006, told Sky Sports. "Uncle Toni has always been there and has been solid, but when you have been in a relationship as long as that in tennis maybe you look for things that aren't there.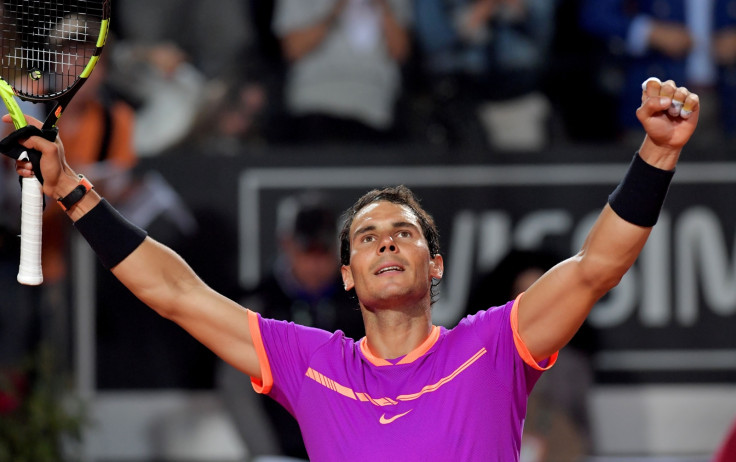 "Actually it's just doing what you did incredibly well at that same level and accepting the fact that some players like Novak Djokovic are going to make your life harder than others. But from Rafa this year we have seen a few more body serves, which is maybe a favourite of Carlos'. There seems a lot more of the old Rafa there in terms of the mindset and Moya has helped bring that back to him."
Since undergoing appendix surgery in 2014, Nadal has only produced fleeting reminders of his best; winning just six titles of note in the next two years and seeing his dominance of the French Open ended by exits in the quarter-final and third rounds. But the taste of success this season sees Nadal atop of the sport he has dominated for the last 12 years.
"You speak to any player and winning takes care of all the doubts that you have," Petchey added. "It doesn't matter if you win scruffy at times, or play great, which is obviously nicer, but winning consistently really does make hitting the ball that much better for the players. The ball comes off the racket better.
"Even in Miami when he lost to Roger Federer in the final I felt there was less searching for the right pattern of play or right place to stand, I felt he knew what he wanted to do, he just needed to do it well. I thought he probably did all the things he could have done, but Roger was on a hot streak confidence wise."