Andy Murray is targeting the world No.1 spot in 2013 after claiming his maiden grand slam at the US Open last week.
The 25 year old added his first major title at the fifth time of asking to his Olympic gold medal after beating Novak Djokovic in five sets at Flushing Meadows.
Murray had suffered the disappointment of losing in the Wimbledon final to Roger Federer, but having broken his major duck is targeting overhaul the Swiss 17-time major champion.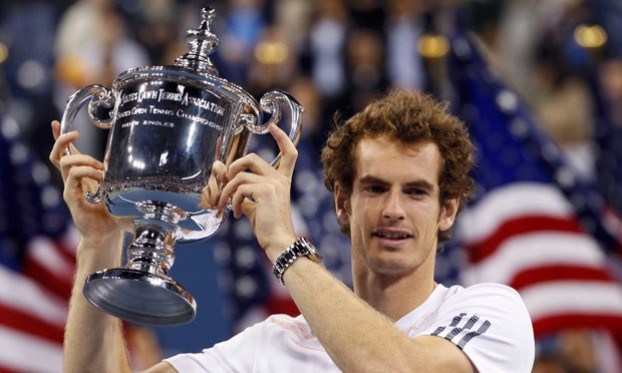 "I know that the support I got after I lost at Wimbledon was something that I hadn't really experienced before," he said.
"It made me want to get back in the gym and start training hard again.
"When I had lost in big finals before, I hadn't wanted to get back in the gym - I struggled with motivation for a while afterwards.
"Every player that is near the top of any sport would want to be number one in the world.
"I know how hard it is going to be to get there. I can't have tournaments where I am losing in the first round or being inconsistent for three or four months at a time.
"I am going to have to play consistently well for the whole year - but with the way Wimbledon, the Olympics and now the US Open went, this is a good time for me to try and push on.
"If I can have a good finish to the year, I'll set myself up for a shot at that early in next year."
The Briton has significant ranking points to defend at the Japan Open and the Shanghai Masters next month after his back-to-back victories in 2011, while he'll be looking to improve his performance at the season ending ATP World Tour Finals in London.
Having been toppled by both Federer and Djokovic in 2010 and 2011, Murray is likely to go into January's Australian Open as the favourite for a second grand slam, which he will hope will kick-start his assault on the top of the rankings and an improvement during the early stages of the hard-court season.
After breaking Fred Perry's 76-year stranglehold as the last British male grand slam singles champion, Murray will be looking to match the eight-time major champion by topping the world rankings as a Brit for the first time since 1941.