Andy Murray will follow Olympic singles gold with his first grand slam title at the US Open, according to former Wimbledon champions Goran Ivanisevic and ex-British No.1 Tim Henman.
Murray secured the biggest win of his career in defeating Roger Federer in straight sets to secure Olympic gold at the London 2012 tennis competition.
Having featured in four grand slam finals already in his career without a win, Murray is missing a major title from his trophy cabinet, and Ivanisevic believes now is the time for the Brit.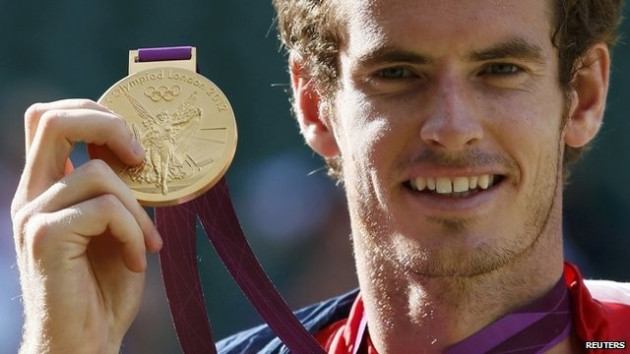 "My pick for the US Open is Andy Murray," the 2001 Wimbledon champions said. "I'd really like to see him win it - he deserves it.
"He played a really great Olympic Games and this will give him extra motivation and confidence."
The Croatian's sentiments have been echoed by one his great career rivals, Henman, who he defeated in a marathon Wimbledon semi-final in 2001.
A former Olympic finalist himself, in the men's doubles in 1996, Henman knows all about using success from the Games as a catalyst for an impressive career on the tour, as he went on to feature in six grand slam semi-finals.
And the 37 year old believes Murray can use the victory at London 2012 as impetus to tackle the upcoming grand slam at Flushing Meadows.
"New York is definitely a very good surface for Andy," he said. "It's where he made his first Grand Slam final and I think, upon reflection, when he met [Roger] Federer in the Wimbledon final, it was probably one of the most intense and high profile matches he had ever played.
"So I think for him to win his first Slam, it might be better to do it elsewhere-away from Wimbledon-and there would be no better place than New York this year.
"I think the week after the Olympics was going to be difficult, but he's going to have time now to relax and recharge the batteries both mentally and physically, and I think the US Open is one of his favourite tournaments, so he'll be ready and raring to go.
"I think when you reflect on what happened to [Novak] Djokovic 18 months ago, when he won the Davis Cup at home, that was a really big breakthrough moment.
"He then went on a complete tear and put together probably one of the best nine months of tennis anyone has ever seen. Hopefully this will be the big breakthrough moment for Murray-to win Olympic gold at home against Federer on Centre Court, I think that will be a big stepping stone in his career."