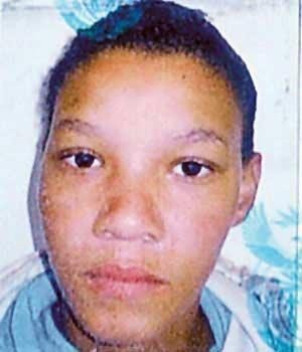 Johannes Kana has been sentenced to two life terms for the horrific rape and murder of a 17-yaer-old girl in South Africa.
Anene Booysen's death shook South Africa and protests were held against violence against women in the country.
She had been raped and mutilated, with a court hearing an account suggesting she was disembowelled by hand.
Booysen was found alive by a security guard on a construction site in Bredasdorp in February. She was taken to hospital but died shortly after from her injuries.
Doctors said she could not have been saved due to the massive damage she had suffered to her intestines.
Kana had admitted to raping Booysen but denied murder. He did not give evidence at the trial. Judge Patricia Goliath found Kana guilty of raping and murdering Booysen on 29 October, which would have been the teenager's 18th birthday.
Prosecution spokesman Eric Ntabazalila said: "We submitted that the heinous crime devastated Anene Booysen's family and caused an uproar within the Bredasdorp community.
"Even the doctors who treated Anene Booysen were left traumatised by her injuries ... He failed to show any remorse when he was afforded an opportunity to do so. He never asked Anene Booysen's family for forgiveness."
Kana a 'wifey'
During the trial, the court heard how over a metre of Booysen's small intestine had been removed from her body through her vagina. Elizabeth De Kock, one of the first doctors to treat the teenager, said her injuries were the worst she had ever seen. She said Booysen's genitals had been mutilated with a sharp object and that her intestines had been pulled out.
Pathologist Karisha Quarrie said: "The intestines appeared to have already died while she was alive.
"The large intestines, which are attached to the stomach wall, were still inside the body but 1.2m of the small intestines were outside the body through the vagina."
Ntabazalila said Kana had taken advantage of Booysen as he knew she had a crush on him. However, when she refused his advances, he attacked her and left her for dead, South Africa's Times Live reports. "He lied to his family and friends pretending that he didn't know what happened to Anene Booysen."
Kana is not expected to appeal the sentences, which will run concurrently.
Earlier this week, Kana appeared in court with 28 in Roman numerals tattooed on his arm, indicating he has joined a notorious prison gang to gain protection while serving his sentence.
The 28s are distinguished primarily by their system of "wifeys", which involves coerced homosexual partners.