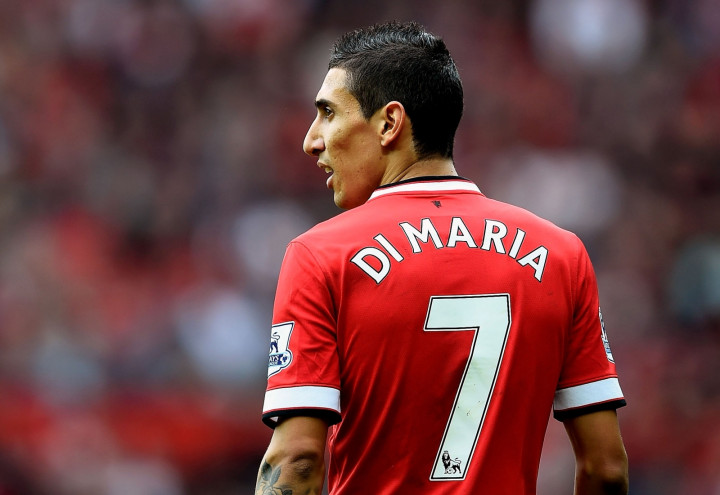 Angel Di Maria has revealed Manchester United legend Cristiano Ronaldo and manager Louis van Gaal were crucial in his summer move to Old Trafford.
The Argentinian international decided to leave Real Madrid earlier in the summer as he did not feel he was rated highly enough at his former club.
Paris Saint Germain were said to be leading the race to secure his services as he wanted to play Champions League football.
However, Di Maria revealed a chat with Ronaldo and the opportunity to work under van Gaal convinced him to move to the Premier League giants after they agreed to pay a record £59.7m to Real Madrid for his services.
"Before we knew I was coming to Manchester, he (Ronaldo) told me it's a massive club, I would be very happy here and it would be good for me," said Di Maria, according to Manchester United's official website.
"At that time we didn't know for sure that I was coming or not, so we didn't go into great detail, but what he did say helped me greatly to make my decision."
Even before completing the move, van Gaal admitted he would love to have a wide player like Di Maria, who can make the difference for United.
The Argentinian international claims van Gaal's willingness to sign him also influenced his decision.
He said: "We get on very well, he was one of the reasons I came here. I'm very grateful to him because he wanted to sign me. That makes me happy. Also, he's a person, who wants to win all the time, and to take the club back into the Champions League as quickly as possible, so the focus is very much on that. In every training session and every match we want to give 100 per cent.
"The sessions are different because here football is a lot more competitive, so you feel the physical aspects and the contact more. As a result you need to be 100 per cent fit all the time and ready for anything. I really like that. I like it when the manager takes games, and when we do work on finishing or free-kicks. It motivates you to train harder."
Di Maria has quickly adapted to the Premier League pace, scoring three goals and providing three assists in his first five games while receiving the club's player of the month award for September.
The former Real Madrid star hopes to keep his form and eventually emulate other United legends that have excelled in the iconic no.7 shirt.
"It is a source of motivation. When you wear a shirt that's been worn by the likes of David Beckham and Cristiano Ronaldo, it's something you're always going to be pleased about.
"The fact that the club have chosen to give me that shirt number also gives me a huge confidence boost, so that's why I'm very happy to have this number."