Angela Merkel prepares to lose to Germany's far-right in regional elections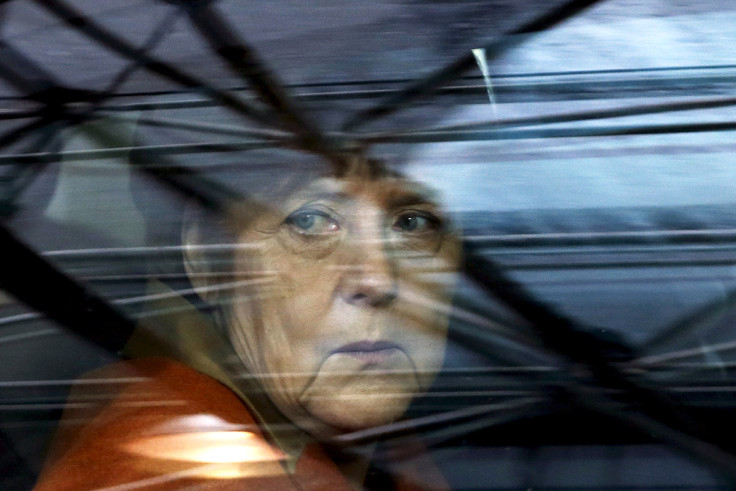 Angela Merkel's pro-refugee policies faces a stiff test today, as three of Germany's states vote in crunch regional elections. The chancellor's conservative Christian Democratic Union is facing a challenge both from its right, with the anti-immigration Alternative für Deutschland party, and from the left, with the Greens.
More than a million migrants and refugees were welcomed by Germany in 2015, fleeing war and instability in nations across Africa and the Middle East. Merkel has been their most enthusiastic champion, attempting to push measures to solve Europe's current migrant crisis. Today's elections are seen as a key indicator of public support towards her policies. Weak results for the chancellor could change the complexion of the debate.
CDU is expected to maintain its position as the biggest party in Saxony-Anhalt to the east of the country, where it currently governs in coalition with the Social Democrats. AfD could win as much as 19% of the vote, forcing it into contention as a third coalition partner.
Merkel's party was beaten out of its traditionally conservative stronghold Baden-Wuerttemberg in the west by the Greens in a shock 2011 result, which that looks set to be repeated this weekend. In Rhineland-Palatinate, where the SDP rules by the narrowest of margins, the result is again too close to call.
The AfD is represented in five of Germany's 16 state parliaments, and was polling at 5% in Saxony-Anhalt as recently as the Autumn, before its recent surge in the polls.
Jürgen Elsässer, editor of AfD magazine Compact, predicted a "huge political earthquake" at an AfD gathering in Magdeburg on Thursday night
"The AfD is here to stay and together we will stop this country from going to the dogs," he said.
Poor results in these polls would place pressure on Merkel and her plan to accommodate more people in Germany, who are fleeing violence in their home countries. She has been attempting a deal with Turkey to stop the flow of migrants into Europe, and with a key summit set for 17-18 March, a bad showing in these elections would leave her negotiating position considerably weaker.
The AfD has made headway in the wake of considerable negative press about new immigrants in Germany, campaigning on slogans such as "Secure the borders" and "Stop the asylum chaos".
© Copyright IBTimes 2023. All rights reserved.