Angela Merkel in Washington to discuss Ukraine crisis with Barack Obama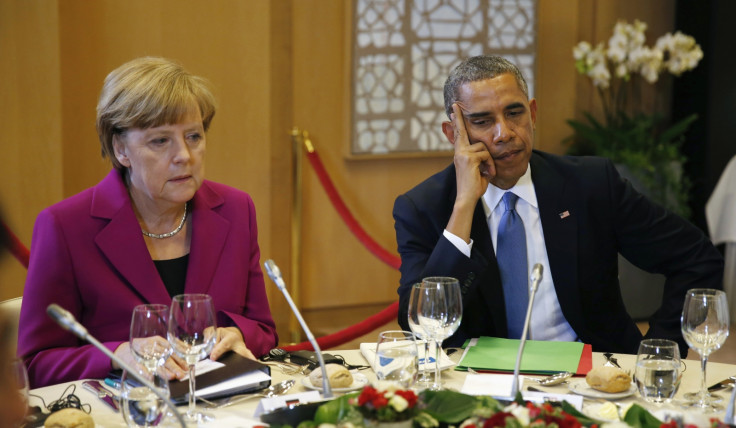 German Chancellor Angela Merkel is in Washington to discuss the raging conflict in Ukraine with US President Barack Obama.
The White House talks are expected to be dominated by the latest situation in Ukraine though other topics including the Islamic State (Isis) crisis, the Iranian nuclear programme and Afghan stability are also set to figure.
During her discussions with Obama, Merkel is expected to exhort him not to supply lethal aid to Ukrainian forces – a move which has recently been seriously considered.
"I am convinced that this conflict won't be solved by military means," Merkel told a conference in Munich just ahead of her US visit.
The two leaders will also hold a press conference before they head for a working lunch.
Both the European and US sides have played down their differences in dealing with the Ukraine crisis.
"There is one thing on which we all agree, that the only solution to this crisis would be a diplomatic one, and so I think that the efforts in this direction need to be even more strengthened. And I think that the talks next week in Minsk could be an excellent chance to start finally – finally – the implementation of the Minsk agreement," said Federica Mogherini, the EU foreign policy chief.
Merkel's visit to the US has come two days before the leaders of Germany, France, Russia and Ukraine are scheduled to meet in the Belarusian capital Minsk for the next round of negotiations.
"We will aim to meet on Wednesday, 11 February if by then we have managed to agree our positions, which we have been discussing very intensively in recent days," said Russian President Vladimir Putin prior to the Minsk talks.
The renewed diplomatic push is taking place in the wake of escalating fighting in eastern Ukraine between pro-Russian separatists and Kiev forces killing dozens of people, including many civilians.
© Copyright IBTimes 2023. All rights reserved.