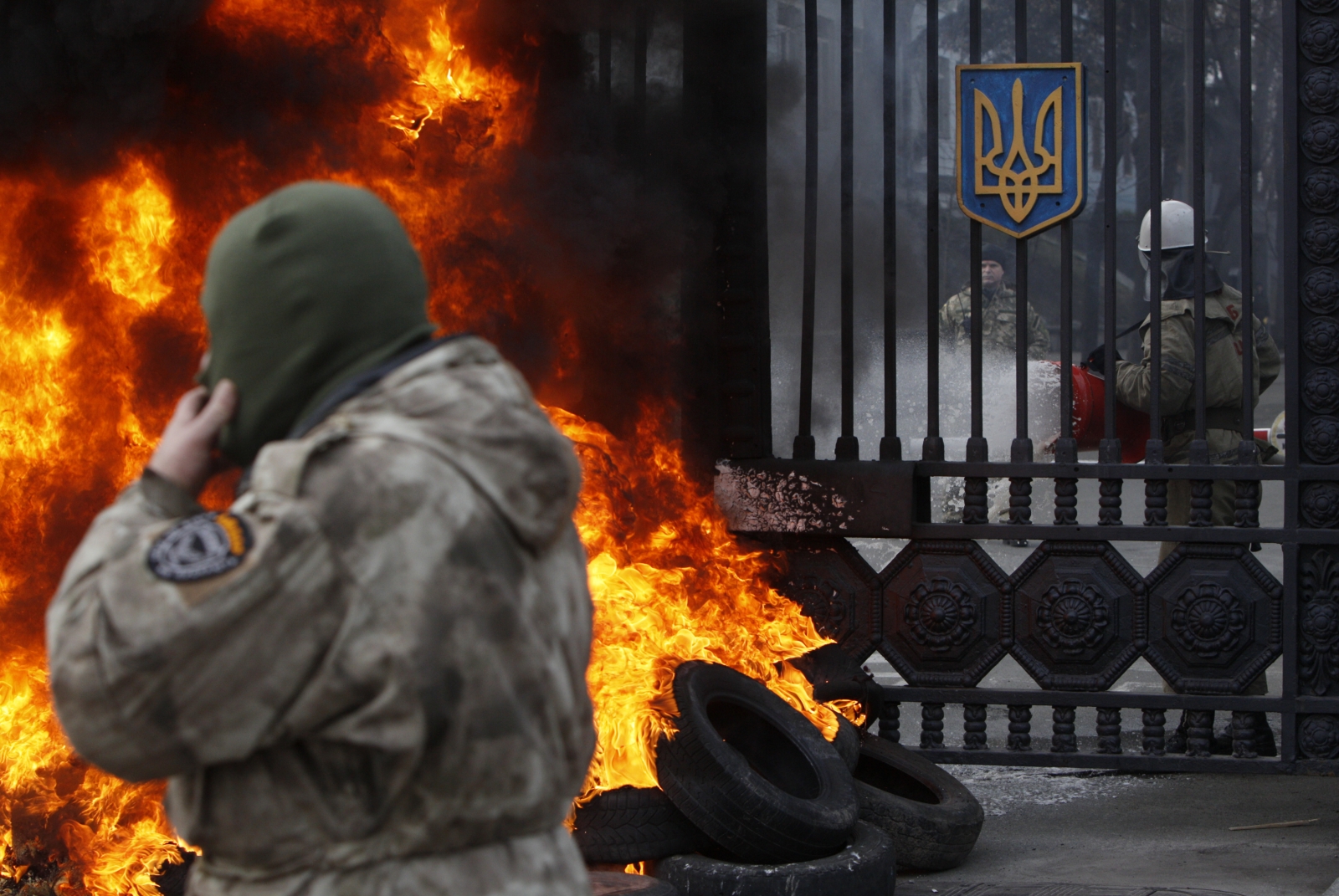 Russian authorities are reported to be bristling over a US move to reconsider its position on supplying military aid to Ukraine to step up the fight against pro-Moscow separatists.
Amid rising tensions in the region, Moscow has said if Washington presses ahead with arming Ukrainian forces with powerful weapons, it is bound to deepen the crisis.
"If this decision is taken, it might trigger further escalation of the conflict and it will mean than the United States is embarking, after Kiev, on the path of solving this situation by force," Konstantin Kosachev, the chairman of the international committee of Russia's Federation Council upper parliament house, told reporters.
"And at this very moment, we find ourselves on the brink of a decision to supply the Ukrainian army with lethal weapons. It will fight more actively with such weapons, it will continue to exterminate its own civil population, first of all, those who have found themselves hostages to this situation."
The US has so far been providing only non-lethal military aid to Ukrainian forces.
Multiple media reports from the US citing top Obama administration officials have said the White House is actively considering a proposal to provide more powerful weapons to Ukraine.
The possibility of a change in the policy, first reported by the New York Times, has emerged after economic sanctions on Russia failed to stop Moscow's backing to the anti-Ukraine rebels.
Though supply of lethal aid was lobbied by the Pentagon for long, it was often stonewalled by the White House to avoid intensifying the confrontation with Russia.
When asked about the latest development, Pentagon spokesperson Lieutenant Colonel Vanessa Hillman said: "We are always evaluating other options that will help create space for a negotiated solution to the crisis." He insisted that a solution via diplomatic channels remains a priority.
The latest flare-up in eastern Ukraine that has claimed dozens of lives has forced the US to reconsider its position.