Angela Merkel Will Get the Red Carpet but Offer Cold Comfort to Cameron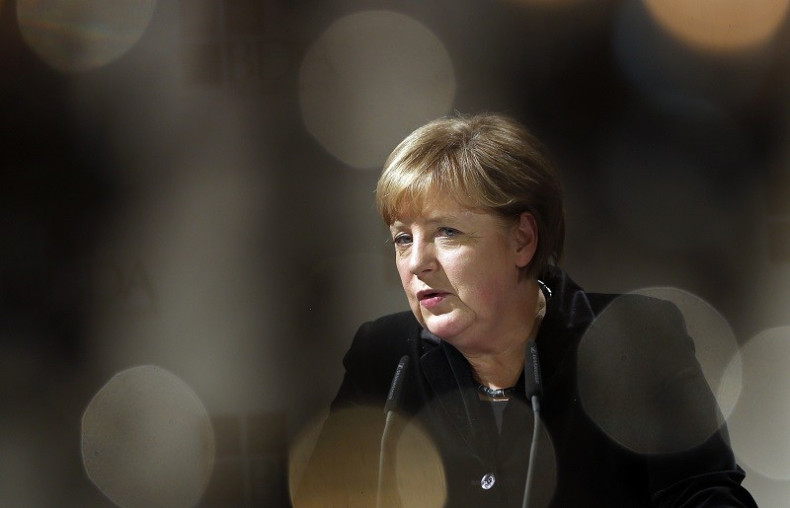 German chancellor Angela Merkel jets into London on Thursday to receive the full red carpet treatment from David Cameron but without any sign she will ride to his rescue in his never-ending battle with his Euro rebels.
In stark contrast to the minimal welcome offered to French socialist president Francois Hollande earlier this year, Merkel will get the works, meeting the Queen and all three party leaders and addressing both houses of parliament.
The visit will suggest a close friendship between Cameron and Merkel, and the mood music will all be about the two of them working together to re-focus the EU.
But, while it is the case that the two leaders get on with each other, on the same centre-right political playing field within the EU, they are actually engaged in different sports.
Cameron is looking for substantial treaty changes to placate his backbench rebels and allow him to lead an "in" campaign in his promised 2017 referendum on Britain's future within the EU.
Merkel, while ready to look at targeted changes to boost competitiveness and economic stability and to secure the eurozone, is not in favour of the sort of mass repatriations of power Tory Eurosceptics are demanding.
She wants to do what she can to help Cameron, but will only go so far. For one thing she, like Cameron, is in coalition. And her Social Democrat allies are fare less enthusiastic about helping the British Tories.
In any case, there will be German elections in 2017 in which Merkel is not expected to stand again, so Germany's focus will be elsewhere in the year proceeding it.
There is also another reason why Cameron's influence is less than he might hope. Virtually no one believes he would ever lead a campaign for British withdrawal from the EU.
The prime minister tried to buy off his backbench rebels with promises he can achieve substantial treaty renegotiations and repatriation of powers from Brussels after the 2015 election, assuming he wins the election, itself a pretty big "if".
Notably, however, he has refused to be specific about exactly what those might be or what powers he thinks he can repatriate.
And to quote any number of Tory backbenchers, he has "painted himself into a corner" over this one, not least because a significant number of his Eurosceptic MPs, the so-called "irreconcilables", will not accept any changes negotiated by the prime minister.
This group will only ever be satisfied with withdrawal from the EU and, virtually irrespective of the outcome of any negotiations, will continue to demand more.
Meanwhile, there is the prospect of two years following the next election of huge uncertainty over British membership of the EU which could hugely damage the economic recovery.
There are already a number of inward investors talking about the effect of such uncertainty. Car giant Hyundai has now joined the throng with the boss of its UK arm Tony Whitehorn telling the Huffington Post: "Everything is much easier because of the single market, and if that scenario was changed it would make it more challenging. The minute you go away from the single market, you reduce the certainty."
Lastly, of course, there is the uncertainty over Cameron's ability to win the 2015 election in the first place.
If he fails and is looking at another coalition with the Liberal Democrats – seen as hugely unlikely amid rumours both he and Labour might rule out such a deal before 2015 – or tries to rule as a minority government, all bets will be off.