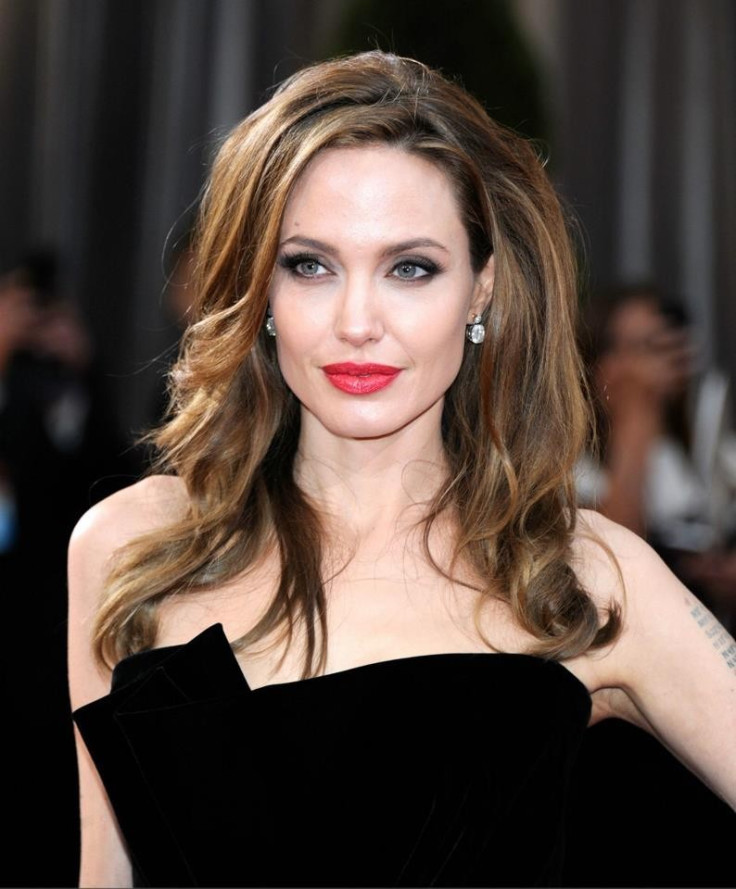 Hollywood glamour actress Angelina Jolie is the latest to claim an interest in working on the film version EL James' erotic work of fiction, 50 Shades of Grey.
The Mirror reports Jolie read the novel after being introduced to it while shooting, in Buckinghamshire, for her role as the evil sorceress Maleficent, in the forthcoming Disney adaptation of Sleeping Beauty. The book, dubbed "mommy porn", apparently interested the actress so much she wants to play the role of the leading female character - Anastasia Steele - in the forthcoming film.
"Angelina kept hearing about the book while she was in the UK. All the girls on set were talking about it and how it's being made into a film," a source was quoted as saying, "Angelina went out and bought herself a copy, thinking she'd love a part in the hot topic on everyone's lips at the moment. She knows the film is bound to be a huge hit."
News the book will be made into a film has led to fans and the industry speculating on possible casting choices and the source added Jolie was keen on landing a major role in the film. The novel, a New York Times best seller, revolves around the sexual relationship of a 22 year old college graduate and a mysterious millionaire, Christian Grey.
Unfortunately for Jolie, the characterisation for the young Alexandra Steel, who is viewed as a pale-skinned with long dark hair and blue eyes "too big for her face" will probably fall to a younger actress. The present line-up, reports suggest, include Lilly Collins, Emma Watson, Alexis Bledel, Nina Dobrev, Kristen Stewart, Rachel McAdams, Emilia Clarke, Amanda Seyfried, Scarlett Johansson and Ashley Greene. Rumours surrounding possible casting choices for the controversial character of Grey suggest Ryan Gosling is the front-runner. The film is set to be produced by Mike De Luca and Dana Brunetti - the people behind Academy Award-winning The Social Network.