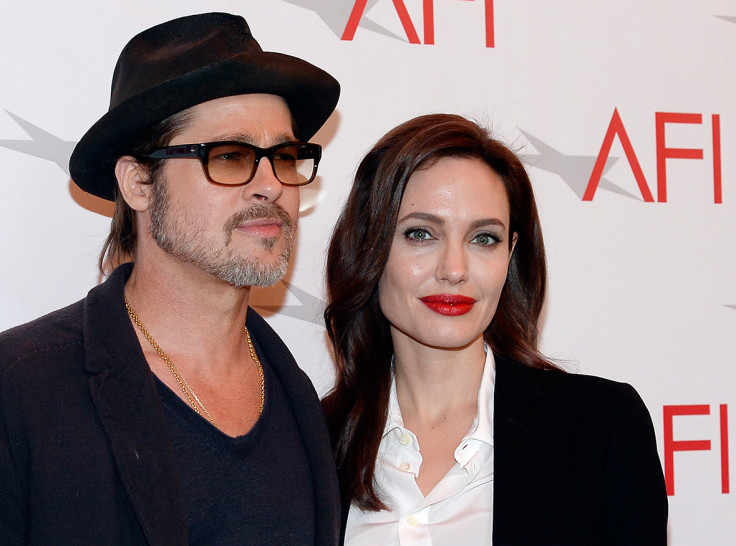 Are Brad Pitt and Angelina Jolie ever going to get back together? The Maleficent star would willingly get back with her former husband under one specific condition, HollywoodLife reports.
The report says that the Oscar-winning actress, who "definitely has regrets" about the split and has been feeling "really lonely without" Pitt, would consider reconciling with the Allied star only if he asks her for another chance.
"Angelina [Jolie] is a really stubborn person, and wouldn't admit she's made a mistake, but if Brad came crawling back to her and begged for another chance, she would willingly drop the divorce," a source told the celebrity gossip news website.
However, the former couple calling off their divorce is "really not likely", the source added.
The source continued, "Brad's over it and he believes Angelina crossed the line when she accused him of being abusive towards the kids — as far as Brad's concerned there's no way of going back from that."
Speaking about Pitt's recover from his alcohol trouble, the source said, "Brad's done a lot of soul searching over the past few months, he's quit drinking and he's really cleaned up his act."
Pitt opened up about how his alcohol problem destroyed his marriage to Jolie in an interview with GQ magazine, a few months after Jolie filed for divorce in September 2016.
"I do remember a few spots along the road where I've become absolutely tired of myself. And this is a big one. These moments have always been a huge generator for change," Pitt told the magazine.
"I'm personally very retarded when it comes to taking inventory of my emotions. I'm much better at covering up," he added.
The pair got married in 2014 after meeting on the sets of their 2005 movie Mr and Mrs Smith. They share six children together - Maddox, Pax, Zahara, Shiloh and twins Knox and Vivienne.