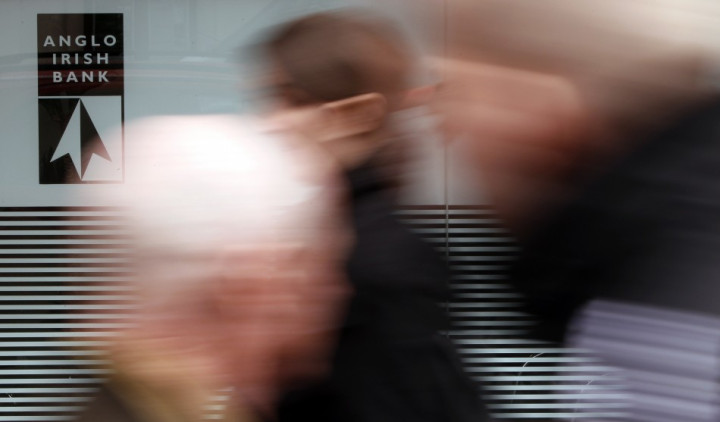 The former chief of the defunct Anglo Irish Bank has apologised for the 'inappropriate language' and tone used in secret phone call recordings between executives, which some have suggested wilfully misled the government over the financial health of the group prior to its bailout.
However David Drumm stopped short of apologising for the contents of the calls, which have since prompted an investigation by Ireland's Central Bank and the police over whether they contained evidence of misleading or fraudulent activity.
"I accept that the tone and language used in the tapes is inappropriate and I fully understand why the excerpts published have offended many people," said Drumm in a media statement.
"However, there is no excuse for the terrible language or the frivolous tone and I sincerely regret the offence it has caused. I cannot change this now but I can apologise to those who had to listen to it and who were understandably so offended by it."
The apology and tone is similar to AIB's former head of capital markets John Bowe and ex-director of retail banking Peter Fitzgerald, who have both said they regretted the tone of the calls but categorically deny allegations of providing misleading information.
At the end of June, Ireland's Independent newspaper released a set of secret recordings on its website between the now collapsed AIB's Bowe, Fitzgerald and Drumm.
On one of the calls, Drumm told his colleagues that there was an alternative way to get financial aid, for the bank that was teetering on the brink of collapse.
"So we're going to play a little game ... we won't do anything blatant, but we have to get the money in. Well, we'll have a f****** tiddly-winkle for it," he said.
Ireland's central bank has since announced it will investigate whether secret phone call recordings between Anglo Irish Bank executives prior to receiving a state guarantee and huge bailout contain evidence that the bankers deliberately misled the government and regulators about the financial health of the group.
In one of the phone calls, executives burst out laughing after Bowe sang the first few lines of Deutscheland, a song that hasn't been used since the Nazis used the first stanza in their anthem.
German Chancellor Angela Merkel has since slammed the phone calls by saying that they were damaging democracy.
"I have nothing but contempt for this. The tone seems to be similar across all banks. It is a real damage to democracy...for everything we work for," said Merkel.
"It is, for us, a huge challenge to convince people who get up every day [to] do their work and always pay their taxes [and] even show solidarity with other people who are weaker."