The Angry Birds Space will soon feature a new update which is simply named Space Needle. According to the game's facebook page, players will be able to conquer the Space Needle with the first update of Angry Birds Space. Players will be excited to play the wonderful app.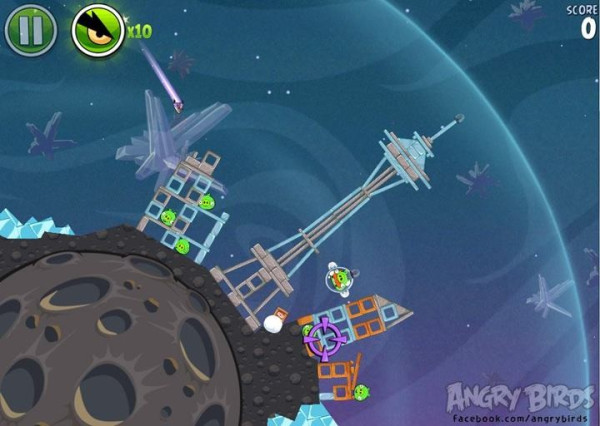 Moreover, cute Angry Birds Space app which was launched on 22 March by Rovio has crossed over 20 million downloads in the first week. The most exciting news is that the app is available for the Android, iOS platforms as well as PC and MAC.
According to NWCN, Peter Vesterbacka said that they created a partnership with Nasa and so they launched the game two weeks ago from the International Space Station together with Nasa.
The app launch has reached the next-level with an oversized Red Bird being tied onto the Seattle Space Needle. The amazing thing is that Angry Birds fans were invited to the top and to check the game play launch.