Drones in the UK are becoming more common practice but the new technology has opened up a world of debate regarding the rules and regulations of Unmanned Aerial Vehicles (UAV).
New rules and regulations have been put in place but while some argue they are too strict and could be hampering business opportunities, others state they are too lenient and want more done to ensure the safety of the public.
Recently, the House of Lords published a document that outlined the rules drone operators are obliged to follow.
The rules state the public are free to fly their drones, as long as the vehicle weighs less than 20kg, flies no higher than 400ft and is no closer than 50ft to people, buildings or airports.
However, many were miffed that the new rules failed to take one's privacy concerns into consideration. Conversely, Baroness O'Cathain - who chaired the EU committee that came up with the regulations – told IBTimes UK in a recent interview privacy was not addressed because the public should be using their "common sense".
O'Cathain said: "We're relying on people's common sense about this. The privacy law says that you can't go up and peep into people's windows, so what applies to people on foot equally applies to drones as it's the same law."
But who is enforcing drone rules? A spokesperson for the Metropolitan Police told IBTimes UK it "works with the Civil Aviation Authority (CAA) and other policing partners to ensure there is a cohesive and proportionate response to the negligent, malicious or reckless use of Unmanned Aerial Vehicles."
Policing use of drones in full effect
The authorities are seemingly on top of it. Nigel Wilson, a 42-year old from Nottingham, has been summoned to appear at Westminster Magistrates' Court on 16 April following a string of drone-related offences.
Wilson is accused of breaching the Air Navigation Act 2009 after allegedly flying an unmanned surveillance aircraft over several famous UK sites between 13 September and 2 December 2014, including the Palace of Westminster and the Queen Victoria Memorial at Buckingham Palace.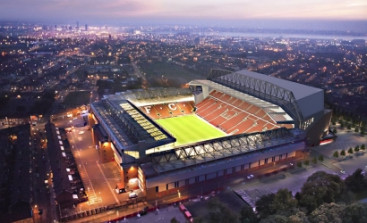 He is also said to have flown drones over football stadiums while games were being played, including Liverpool's Anfield, Arsenal's Emirates in London and Manchester City's Etihad.
Catching the culprits is the easier part, it would seem. Chief inspector Nick Aldworth of the Metropolitan Police told the House of Commons when it was reviewing the laws: "With most CCTV cameras, even if it is not immediately obvious, you should fairly easily be able to track down the operator. With a camera phone, someone is holding it."
However, it's the enforcing of the rules, especially distance restrictions in the Air Navigation Order, that is "not easy legislation for a street police officer to enforce", adding the regulations offer no power of seizure: "The ability to retain evidence and perhaps interrogate it further would be challenging."