Is Anna Duggar sad? Josh Duggar's wife makes poignant Instagram return
The Duggar family recently released a rare family portrait of Josh and Anna on his 29th birthday.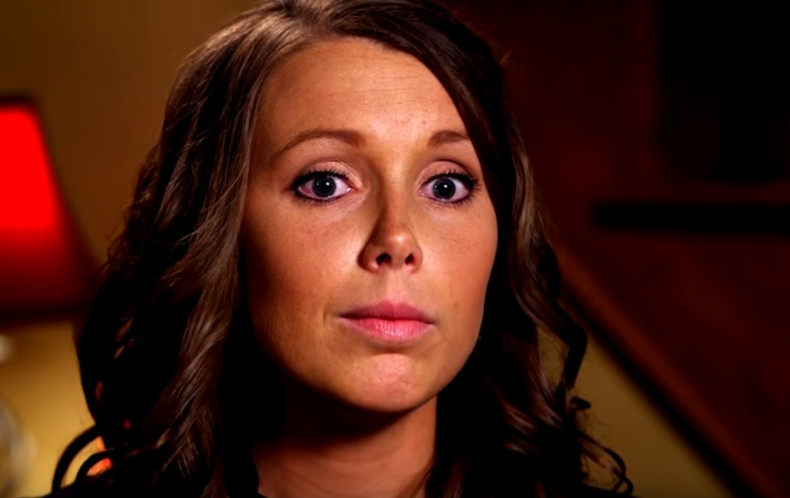 Josh Duggar's wife Anna has returned to Instagram after over a year's absence, and made her presence felt on the image-sharing website. While she did not divulge any new information about her life, she did "like" a quote, which sparked speculations that things are not well between the couple.
The wife of the disgraced son of the Duggars liked a quote shared by her friend @masiespace on Instagram that reads: "Comparison is the thief of joy". The mother of four is rumoured to be struggling to get back to a normal life after the shocking revelations about her husband.
While her sisters-in-law Jessa, Jinger and Jill are living happily married lives and enjoying fame on TLC's spinoff series Counting On, Anna is absent from the spotlight and has previously admitted to seeking couples therapy to rebuild her relationship with Josh.
"Comparison is the problem with people being happy with their lives now, because social media shows many things that many of us can't afford or ever do. However, I think Anna likely means that she's comparing her husband with those who don't cheat and lie," a Free Jinger member wrote on a screenshot of the post.
Last week, parents Jim Bob and Michelle Duggar wished their eldest son a happy 29th birthday by releasing his "latest" family portrait, but there are claims that the picture was taken in the fall of 2016 – as the troubled couple's youngest daughter appears way younger than her age.
The couple's lives fell apart after Josh's alleged cheating and porn addiction came out in the open. It was also revealed that he had confessed to having molested his sisters when they were children. The former 19 Kids And Counting star entered rehab to deal with his past and this ignited speculations that Josh and Anna may split.
In May 2016, they released an official statement saying they have been "working with a professional marriage and family counsellor to take important steps toward healing", and their life is not easy anymore. "Some days are very difficult. It is a long road to rebuild trust and a truly healthy relationship," they added in a statement.