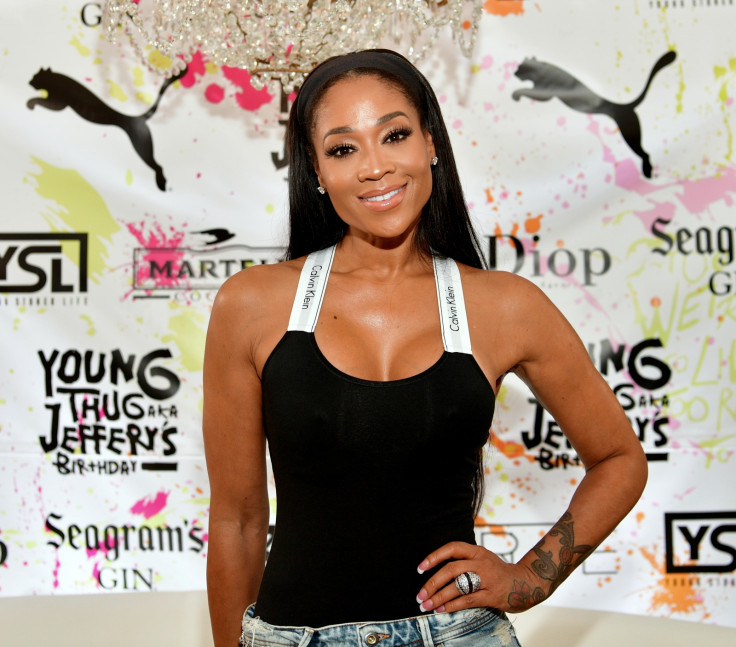 Mimi Faust and ex-boyfriend Stevie J do not share a great bond anymore following the infamous Joseline Hernandez drama that blew out of proportion last tear. The reality TV star has made it clear that she is "disgusted" with the constant fights between the on-again off-again couple.
"I could care less. For what? Why would I do that? This woman has done so much to my family, it is just incredible. I don't understand him and I stopped trying. She accuses me of molesting my daughter and now he is playing house with her? I think it is disgusting," she told Hollywood Life referring to one of the self-proclaimed Puerto Rican princess' allegations involving her daughter Eva Giselle Jordan whom she shares with the American musician and record producer.
The 47-year-old businesswoman said that she is done with Stevie and Hernandez's drama and wants to stay away from them. "Of everything that I have ever seen, I don't get it, I don't want to get it. They can stay over there with that craziness, it is not cool! I don't care... I really could give two s***s about Stevie and Joseline honestly, I don't care!"
Love And Hip Hop: Atlanta season 7 premiered on 6 March and the mother of one was visibly miffed by the duo. In the premiere episode, a heavily pregnant Hernandez hosted a grand masquerade ball, but Faust was not impressed or bothered when Melissa mentioned the news. "Joseline and I do not get along so as long as you don't talk about me to her everything is fine," Faust said.
Away from the constant tension with Stevie and Joseline, Faust seems to have found love, but this time she has chosen to keep the name a secret. "I am dating. I am actually dating someone, but I am not dating different people. I've been dating one person...," she told the news outlet and teased that her love life is "actually going great", and that fans may get to see her budding relationship in the upcoming episodes of Love And Hip Hop: Atlanta.
Speculations are rife that she is dating 30-year-old Tamera Young, a Chicago Sky Forward from the Women's National Basketball Association.