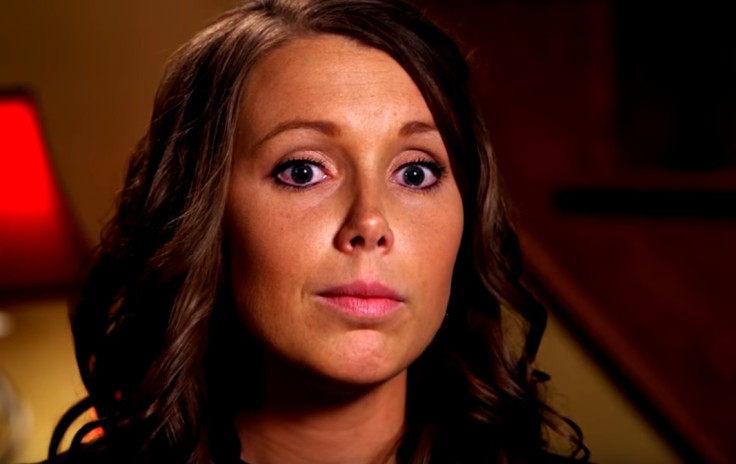 The Duggar family is finally moving on from the catastrophic expose of the Josh Duggar sex and cheating scandal. The latter is currently at a rehabilitation centre in Rockford, Illinois, where his wife, Anna, recently stopped by to check on him.
There was much speculation on Anna's fate as she was heartbroken post the scandal coming to light. Now, the mother-of-four has finally opened up about how difficult the past year was, and how her faith in God has only become "stronger".
"Many have asked how I am doing. So many have asked that its actually humbling and touching. 2015 was the most difficult year of my life. Yet, amazingly I've found that in my own life crisis God has drawn near to me," the 27-year-old former reality TV star said on the Duggar Family blogpost.
Apart from thanking fans for their support during the tumultuous period, she admitted that she met her husband who is at the Reformers Unanimous Men's School of Discipleship in Rockford. She mentioned that this is her first step towards "a long difficult road ahead".
"My faith has been more precious to me than ever before. Just recently I visited Josh. It was an important step on a long difficult road. I want to thank all of you for your prayers and your messages of hope," the former 19 Kids and Counting star said.
Along with Jim Bob and Michelle, the entire Duggar clan faced a tough time in 2015, especially Anna, who had to keep a brave front, when her husband's sexual exploits came to fore. Josh accepted that he sexually abused his sisters Jessa and Jill as a teenager, that he was addicted to porn and that he cheated on his wife. The third came to light after the infamous Ashley Madison hack attack.
However, contrary to fans' speculations Anna did not part ways from her husband and continued to live with her in-laws. Her unconditional love for the family and husband has been greatly appreciated by the Duggars.
"Anna is amazing. She displayed to each one of us to what it means to have unconditional love and she is walking through this better than anyone of us could have ever imagined," Jinger Duggar said during the three-episode documentary by TLC titled, Jill & Jessa Counting On.