Celebrities have taken to Twitter in their droves to support Leslie Jones over the abuse she has been receiving on the social media platform over the past couple of days. Anna Kendrick, Kerry Washington, X-Men: Apocalypse actress Olivia Munn and director Paul Feig are just some of the names that have taken to tweeting #LoveforLeslieJ to display their solidarity with the Ghostbusters star.
Following her appearance in the all-female reboot of the 1984 original (which was released in the US on the 15 July), Jones – who plays Patty Tolan – became the target of an onslaught of racist and misogynist attacks, spending the majority of Monday 18 July responding to haters and urging Twitter to take action. Eventually, it all seemed to become too much for Jones, as she wrote: "I leave Twitter tonight with tears and a very sad heart. All this cause I did a movie. You can hate the movie but the sh*t I got today... wrong."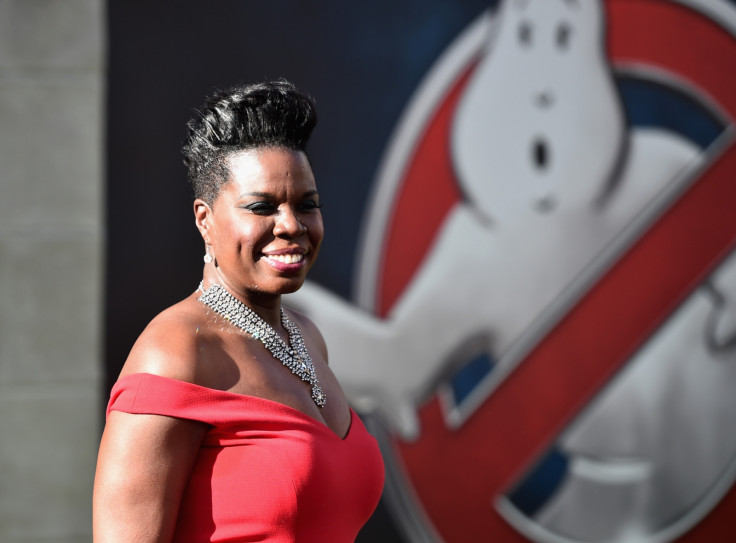 Earlier today, it was announced that British journalist Milo Yiannopoulos, owner of the account @nero, which many believed to be the originator of the slurs has been barred from Twitter over the attacks. But that hasn't stopped famous names standing up for her and saying that they think more should be done.
Feig was one of the first to come to her aid, writing on his own account: "Leslie Jones is one of the greatest people I know. Any personal attacks against her are attacks against us all. #LoveforLeslieJ"
Gotham actor Robin Lord Taylor sent Jones words of encouragement directly, aiming his tweet at her personal account. He wrote: "You are incredibly talented and inspiring. Never forget that, @Lesdoggg." Josh Gad, best known for voicing Olaf in Disney's Frozen, did the same, tweeting Jones: "Do not let the trolls win. They are sad puny little maggots who bottom feed in their sad empty basements."
Similarly, The People vs. OJ Simpson's Courtney B Vance reached out to the Saturday Night Live comedian, along with American Horror Story's Angela Bassett, writing: "Sending you love & support. You deserve better. #LoveforLeslieJ." Matilda star Mara Wilson also showed her support, describing Jones to her followers as "a lovely, kind, funny person" who "does not deserve this".
Ever since it was announced back in 2014, Ghostbusters, starring Melissa McCarthy, Kristen Wiig and Kate McKinnon alongside Jones, has become one of the most divisive films in recent years. When the first trailer emerged in March, it quickly became the most disliked YouTube movie trailer in history and has seen been the focus of many fans of the Bill Murray-led classic and others who have been quick to voice their negative opinions.
For more entertainment news follow A-List on Twitter @Alistinsider