Ghostbusters star Leslie Jones has become the target of racist slurs following her appearance in the all-female reboot of the 1980s comedy. The 46-year-old actress, who was bombarded with offensive messages on Twitter, said she felt like she was in her own "personal hell" because "all the hatred."
Jones, who plays Patty Tolan, hit out at the online abuse− which included comparisons to Harambe the gorilla, who was shot dead at Cincinnati Zoo in Ohio − in a stream of posts. She also called on Twitter to crack down on abusive speech on its platform. "I don't know how to feel. I'm numb. Actually numb. I see the words and pics and videos. Videos y'all. Meaning people took time to spew hate," she told her 176K followers.
"I use to wonder why some celebs don't have Twitter accts now I know. You can't be nice and communicate with fans cause people crazy."
One troll even went as far as to create a fake account under the star's name to post equally vile messages and make it seem as if she had attacked gay journalist Milo Yiannopoulis. "uncleTom fag @nero needs to get his racist ss out my mentions. S*** liek dis make me think that we need to gas dese goddamn f***** to death," read one tweet from the fake account. She appealed to fans to help her get the account shut down.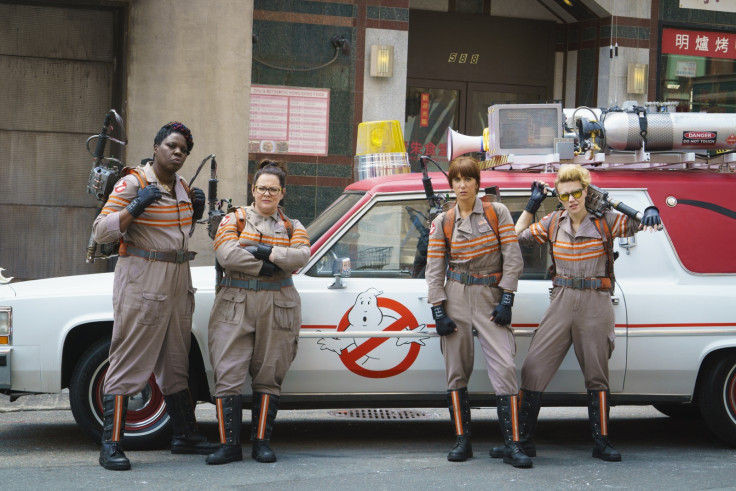 Paul Feig's all-female reboot, which stars Melissa McCarthy, Kristen Wiig, Kate McKinnon alongside Jones, has been one of the most divisive films of recent years. Following its debut in March, the movie's trailer has amassed over 900,000 "dislikes" on YouTube - a record for its category, even earning a place on the streaming channel's top ten list of least-liked content.
Jones appeared to eventually concede defeat and announced that she would be quitting Twitter. Signing out she said: "I leave Twitter tonight with tears and a very sad heart.All this cause I did a movie.You can hate the movie but the sh*t I got today...wrong."
In a show of defiant solidarity Feig tweeted: "Leslie Jones is one of the greatest people I know. Any personal attacks against her are attacks against us all," and encouraged people to tweet their support for Jones under the hashtag #LoveForLeslieJ.
A spokesman for Twitter told the BBC that the company has "taken action on many of the accounts reported to us by both Leslie and others" but that it "relies on people to report this type of behaviour."