Ghostbusters reboot: IMDb statistics breakdown proves haters opinions are unjustified
Regardless of reasons for the backlash, internet trolls seem unable to let this one go.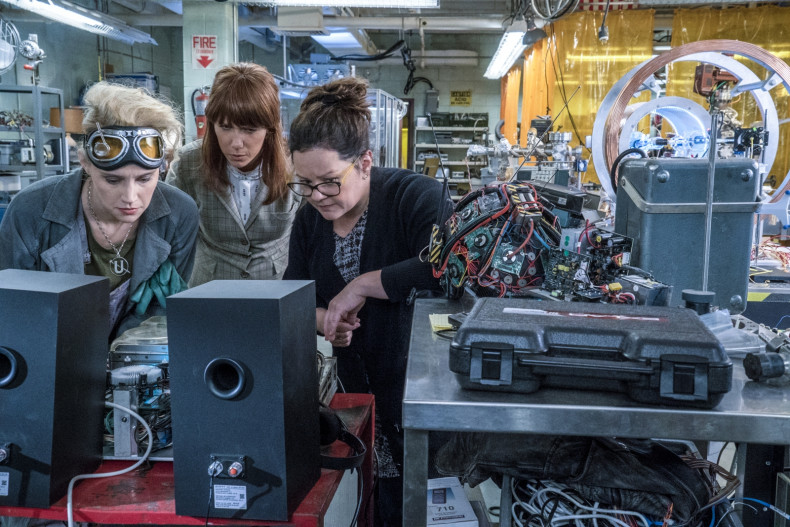 It's no secret that this year's Ghostbusters reboot has been one of the most divisive film of recent years. On11 July the movie finally debuted (in UK and Ireland) and, as expected, reviews emerged online.
Unsurprisingly, they were relatively mixed but the general consensus was that, while Paul Feig's all-female outing had it's fair share of flaws, it is still pretty entertaining and certainly not as bad as it could have been.
Since the somewhat positive opinions have made the rounds however, Ghostbusters' IMDb rating has been steadily going down. In a matter of just over 24 hours, it has gone from around the 6.5/7 out of 10 mark to it's current lowest 3.7.
Fortunately, anyone can access a statistical breakdown of the film's ratings, which offers up explanatory data when it comes to Ghostbusters spam. An overview of reviews show that a whopping 57.7% of the people (3,842) that voted gave the film a one-star rating, while only 5.4% gave it a two and 2.5% gave it a three. The sheer volume of this number, compared to any other rating is huge – suggesting, arguably, that the haters' main objective is to bring the overall rating down.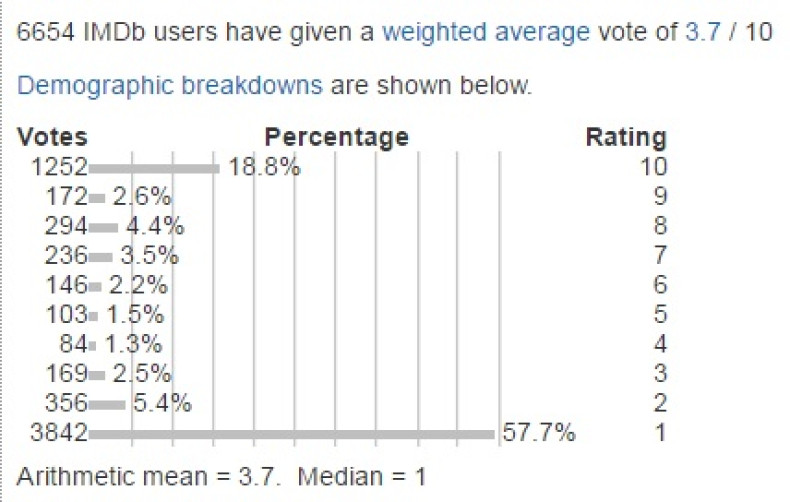 On the other end of the spectrum, 18.8% of people rated the film 10/10, which seems just as unlikely, suggesting further that ratings aren't legitimate opinions but simply prove that haters will hate... and fanboys will be fanboys.
Sadly, it doesn't end there either. IMDb also breaks down the stats by gender and age, which is even more telling, particularly when looking at the hard fact that this movie has four female actors 'replacing' the roles of four males.
A staggering 4,268 men rated the movie compared to 509 women, which is a sizeable difference to say the least. Not only that, but the average score of men against women is significantly lower, with male voting averages coming in around the 3.5/4 mark and females coming in at 6.5/7.
It is interesting to note that a significant number of low ratings were filed from males aged 30-44 (1,865), with the older sector obviously being children or teenagers when the 1984 original came out.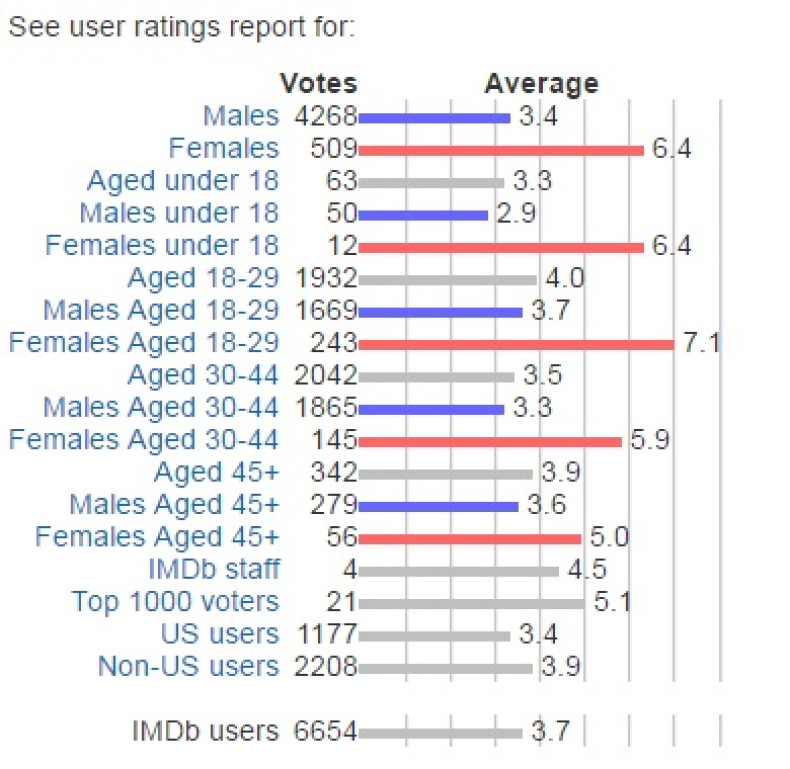 More proof that IMDb voters reviews are less than credible comes when looking at Ghostbusters' Rotten Tomatoes score among critics, which currently stands at 76% fresh, with 90% of the website users wanting to see the film.
A screenshot taken on 11 July proves the film's rating is lowering quite rapidly
IMDb / Screenshot
Whatever the haters' reasons for disliking a movie they almost certainly haven't seen yet, the extreme level of hate prove that such judgements aren't clear or rational.
This stats-based analysis could go some way to explain what occurred when the film's first full-length trailer was released – within days it became the most disliked movie trailer in YouTube history thanks to some very vocal fans of Ivan Reitman's version.
All this cannot be due to Ghostbusters being a reboot. Dare I say, Jurassic World was not a good movie and paled in comparison to Steven Spielberg's 1993 classic, yet that has a solid 7/10 rating on the popular movie website. People are already certain that Ghostbusters, after day one of release in 'two' countries, is globally worse than Fifty Shades of Grey, which has a 4.1 IMDb rating.
Batman v Superman: Dawn Of Justice, which was majorly slammed when it was released back in March has a 7.0 score, but things are more eye-opening when you look at that film's review data. Before the film came out, it was a running joke that DC Comics fanatics were going to support this movie no matter what.
And that's what they did – in an almost anti-troll stance – they defended the film aggressively to naysayers who dissed it on social media with (see below) plenty giving the film a 10-star rating.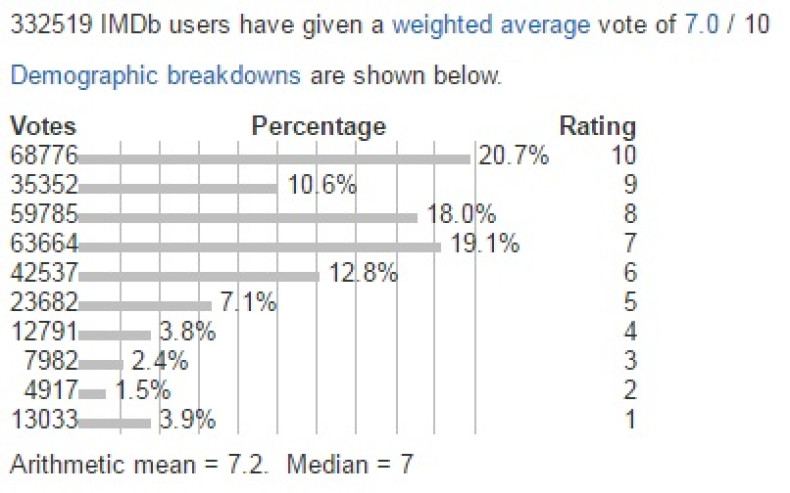 Movie preferences aside, Batman v Superman is not a 10/10 worthy film (neither is Ghostbusters) and yet 68,776 people claimed it was. But they make up only 20.7% of the overall votes... less than half the amount of people who claimed Ghostbusters was only worth one star after the first day of its release.
Apart from cementing my disbelief at the negative backlash that Ghostbusters received when the reboot details announced in 2014, today's findings go some way to prove that, when it comes to the internet, hate is the strongest force. I just hope anyone who genuinely wants to see the film has the ability to make up their own mind.