Anne Hathaway is in talks to star in MGM's upcoming remake of Dirty Rotten Scoundrels alongside existing cast member and Pitch Perfect star Rebel Wilson. The new take will reportedly be called Nasty Women, presumably a nod to Donald Trump's description of Hillary Clinton during the US presidential campaign in 2016.
According to The Hollywood Reporter, Jac Shaeffer penned the script based on the 1988 original and will also act as producer. Roger Birnbaum (The Magnificent Seven) will produce under his Pin High Productions company.
Back in the 1980s, Dirty Rotten Scoundrels was actually a remake of the 1964 film Bedtime Story starring David Niven and Marlon Brando. This time with Michael Caine and Steve Martin as the leads, the movie follows two con men; one, a well-spoken professional and the other, a crass beginner. At first, the former, Lawrence Jamieson, (played by Caine) is not threatened by the newbie, but when Freddy Benson's (Martin) work starts encroaching on his own, he vows to get rid of him. His chosen method? Proposing a winner-takes-all competition when it comes to their next mark, resulting in the loser having to leave town.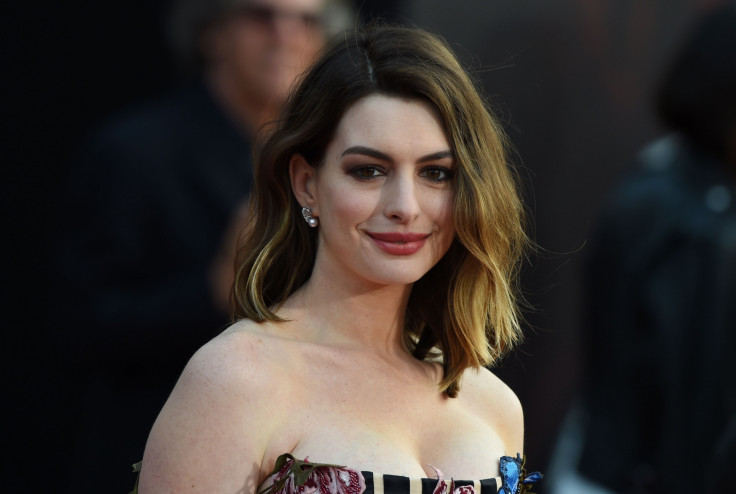 If she does in fact sign on to the project, Nasty Women will not be the only gender-swapping spin-off in which movie buffs get to see Hathaway. The Devil Wears Prada actor will also be seen in Ocean's Eight — an all-female take on Steven Soderbergh's Ocean's Eleven trilogy — alongside Cate Blanchett, Rihanna and Sandra Bullock in 2018.
Bullock will reportedly play Danny Ocean's (George Clooney in the original films) estranged ex-con sister, who enlists her right-hand woman (Blanchett, playing the equivalent of Brad Pitt's Rusty) to assemble a team of thieves (which arguably includes Hathaway). Their mission? To steal a valuable necklace from the Met Ball in order to frame a villainous gallery owner.
For more entertainment news follow A-List on Twitter @Alistinsider