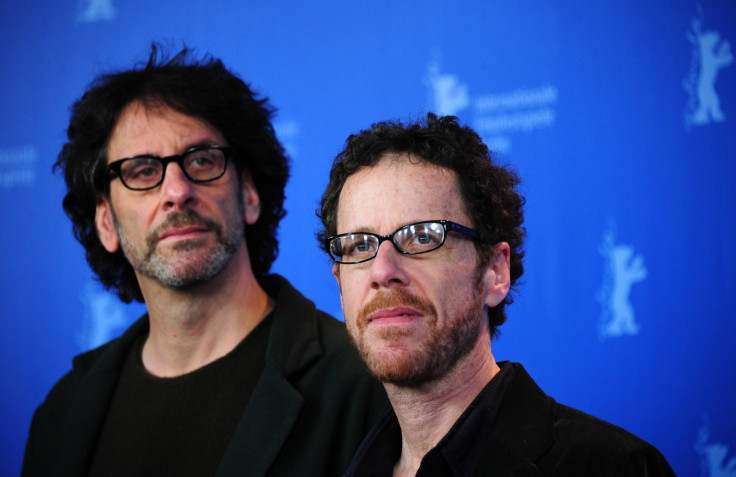 The 2014 television adaptation of their Oscar-winning film Fargo may not have been enough to convince filmmaker brothers Joel Coen and Ethan Coen to dabble in all things small screen, but now something else has managed to tempt them into finally take the plunge. The Hail, Caesar! directors are set to ditch the big screen for the first time in their careers, with upcoming western TV series The Ballad Of Buster Scruggs.
According to Variety, the duo believed the concept behind the outing was "too challenging to be covered in [just] one feature film," so instead, decided to move forward with a limited series that will "intertwine six different story lines" across a currently unknown number of episodes. In partnership with Annapurna Television, the Coen brothers will reportedly direct the episodes, working from a script that stemmed from an original idea. The publication also teased that the series will "combine television and theatrical elements."
Both Joel and Ethan will act as producers on the project, operating through their Mike Zoss Productions label while Megan Ellison and Annapurna Television's president of television, Sue Naegle will serve as executive producers. "We are very excited to be working with Megan and Sue on this project," the brothers said in a statement.
While they might be strangers to the world of TV, the Coens are certainly well versed in Western-esque pictures, having helmed No Country For Old Men with Josh Brolin and Javier Bardem and True Grit, starring Hailee Steinfeld, Matt Damon and Jeff Bridges. At the moment, it's unclear how the Coen brothers will keep the show "theatrical", but it's certainly easy to imagine how they'll manage to do so. You only have to look at the technical brilliance of series such as House Of Cards, Game Of Thrones, Westworld or even much older titles such as The Wire to see how television can handle visually ambitious series.
For more entertainment news follow A-List on Twitter @Alistinsider