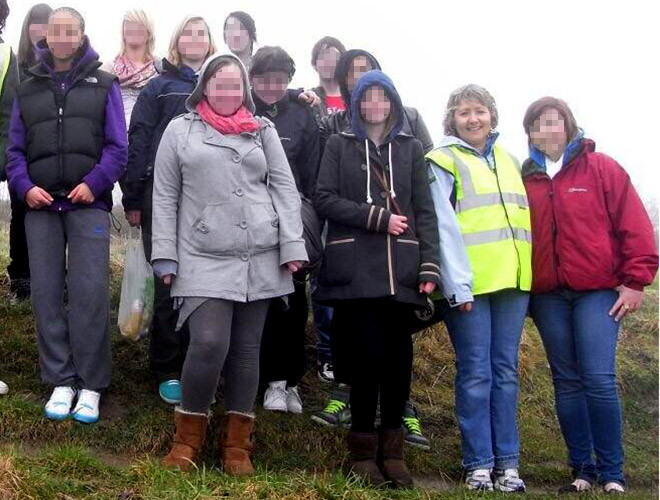 The teenager said to have attacked and killed teacher Anne Maguire in a frenzied knife assault was physically restrained by other teachers at Corpus Christi Catholic College, it has emerged.
More details about the fatal stabbing to death of Maguire, 61, at the school in Leeds came to light as the community went into shock over the incident.
A knife has been recovered from the scene, said police. Reports emerged that adults rushed to engage the attacker who launched the frenzied attack on Maguire.
Chief Supt Paul Money, told reporters: "A 15-year-old male pupil was detained at the scene by other members of teaching staff immediately after the incident occurred. He has been arrested in connection and is in custody in Leeds."
Reports indicate that the suspect stabbed Maguire several times at the college, which proclaims a strong Christian ethos.
A police spokesman said the stabbing was "an unprecedented event" in his experience, "the likes of which I've not seen in over 25 years of police service".
Maguire, 61, taught Spanish at Corpus Christi College and had spent four decades in the profession.