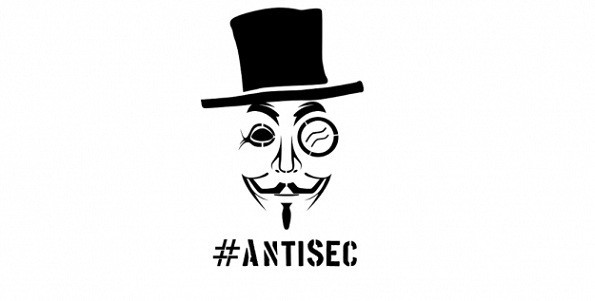 Continuing its F**k FBI Friday rampage, Anonymous hackers have hit Boston law enforcement, defacing the police force's website.
Following on from its FBI and Scotland Yard release, the collective targeted www.bpdnews.com, replacing the site's front page with a video of KRS One's "Sound of 'da Police" and its own statement.
Crediting the attack as a part of the F**k FBI Friday and AntiSec campaigns, Anonymous cited Boston Police alleged acts of brutality as its primary motivation for the defacement.
"Is that it? Hell no, there is plenty more mayhem to deliver for this #F**kFBIFriday. Do you remember a few months ago when #antisec attacked the Boston Police and released hundred of passwords in retaliation for the brutality against Occupy Boston?" Read the statement.
"They clearly ignored our warnings, because not only did they raid the camp again and kicked protesters off of public parks, but they also sent undercover TSA agents to assualt [sic] and attempt to steal from some organizers.
"So you get your kicks beating protesters? That's OK; we get kicks defacing and rm'n your websites - again. BDNNews.com, the "Boston Poice Department Virtual Community" also fell to the swift merciless veangeance [sic] of the hive. Do you really want to step to this??"
The attack follows a previous Anonymous release containing an MP3 file of a conference call between the US FBI and UK Scotland Yard law enforcement agencies. Anonymous's attack was initially announced on Friday via a text post on Pastebin. A link to an MP3 recording of an FBI conference call was subsequently posted and publicised by the collective via its numerous Twitter accounts.
The email and call contained in Anonymous's release chronicled a conversation between the FBI and British authorities discussing the two's ongoing LulzSec and Anonymous investigation. The twos' authenticity has since been verified by Scotland Yard.
The Boston Police attack follows on from the Anonymous collective's ongoing support for the Occupy movement.
Stemming from a blog post in the anti-capitalist Adbusters magazine, the movement describes itself as a successor of the Arab Spring and Spain's Democracia real YA platform. Beginning at New York's Wall Street, numerous other Occupy protests sprang up across America, eventually expanding into Europe on 15 October - when Occupy London first began.
Since being announced, the western sections of the collective re-focused their efforts, decreasing their hacking activity to support the Occupy movement. In all the campaigns Anonymous has openly voiced its support for the movement, publicising its live video feeds and reporting any incidents of police violence against protesters.
A full look at the Occupy movement's origins and 2011 activities can be found in the International Business Times UK's "2011 A Year of Anger: How Occupy Wall Street Turned into a Global Movement."