Anonymous hacktivist warned Texas police days before Mohammed cartoon contest shooting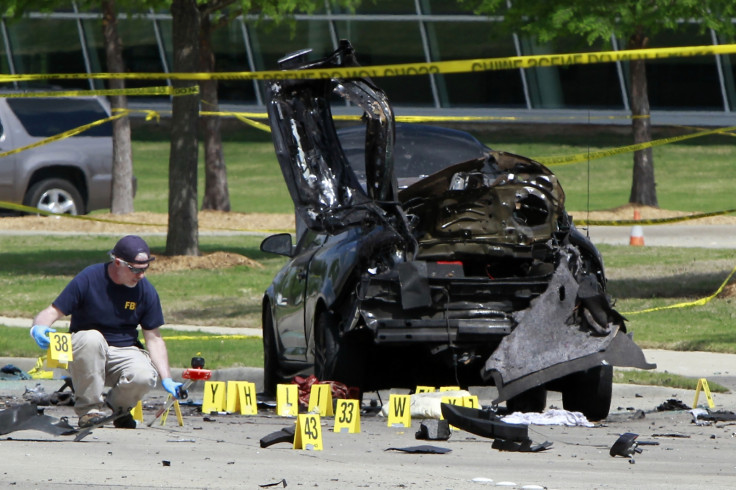 At 5:37pm on Friday, 1 May, a Twitter user affiliated with the Anonymous hacktivist group tweeted to the Garland Police Department's official Twitter account, warning them of a potential Islamic State attack in Texas.
The warning fell on deaf ears and two days later Elton Simpson (30), and his roommate, Nadir Soofi (34), from Phoenix, Arizona, opened fire on an unarmed security guard at the Curtis Culwell Center outside a contest to draw cartoons of the Prophet Mohammed.
The woman, who has spoken to the Daily Dot, lives outside the US but is part of a growing army of online activists -- some of whom at affiliated with Anonymous -- who have taken it upon themselves to seek out and highlight social media accounts and website linked to Islamic State in a bid to get them taken offline.
The Twitter user came across the @AnsarAlUmmah49 account and in particular a message which was referencing an upcoming attack in Garland. The Anonymous member tried to alert the Garland police to the potential threat by sending a message to its Twitter account.
Monitoring
That message was never seen it appears, with Garland Police Department spokesman Jon Darn telling the Daily Dot: "That is the first time I've heard that" when asked about the message, adding: "We were monitoring things; we had the FBI and ATF, but we didn't see anything [on Twitter]."
It has been revealed that Simpson flagged his actions on Twitter ahead of the attack. "May Allah accept us as the mujahideen," Simpson tweeted adding that he and Soofi pledged loyalty to "Amirul Mu'mineen" (the leader of the faithful), which officials believe referred to Isis leader Abu Bakr al Baghdadi.
The shootings took place at an event entitled Muhammad Art Exhibit and Cartoon Contest which was organised under the banner of free speech but was always likely to provoke a reaction from Muslims who find such depictions blasphemous -- and directly links to the Charlie Hedbo attacks in Paris in January.
Under the banner #OpIsis, online activists have collated tens of thousands of Twitter and Facebook accounts which are linked to Isis and have been successful in getting a significant number of these taken offline.
However intelligence agencies have criticised these online campaigns by claiming that taking down websites and social media accounts associated with the jihadist group is shutting down a key source of intelligence gathering.
This argument has been frequently dismissed by Anonymous, who claim that the vast majority of these accounts and websites are used to spread propaganda with the hope of recruiting more people to its cause -- not to communicate valuable military strategic information.
© Copyright IBTimes 2023. All rights reserved.