The Russian branch of the Anonymous hacking collective has claimed responsibility for shutting down the websites of the Kremlin and the Russian president as part of Operation Defiance.
The Distributed Denial of Service (DDoS) attack was announced by anon Operation Russia on Twitter.
"kremlin.ru - TANGO DOWN host-tracker.com/check_res_ajx/... i.imgur.com/ukzm8.png #OpDefiance #Anonymous #d4th #DDoS #WIN," he tweeted.
The websites have been offline for about 30 minutes.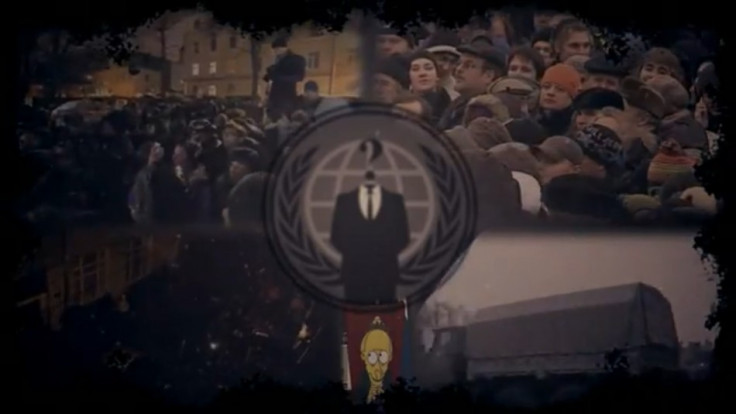 The collective stepped forward to support the Russian opposition, as a mass protest was planned in Moscow against the results of the parliamentary and presidential elections, which they claim were rigged.
Organised by several opposition movements, the March of Millions resulted in tens of thousands of Russians taking to the streets to protest ahead of Vladimir Putin's inauguration as president.
Several hundred people were arrested, including three opposition leaders, but the turnout was lower than expected.
"It was a mistake to call this a March of Millions, as the opposition movement now is definitely not at its peak," Boris Nemtsov, one of the protest leaders, said. "It gives the authorities a new reason to discredit us and prepare new provocations for us."
Anonymous released a video on YouTube pledging its support for the opposition and announcing its latest attack.
"We will support this protest by switching off the state websites that are full of lies and the website of the Russian government will be the first," Anonymous said in a statement on Pastebin. "Let these civil servants see the love of the people who elected them at these 'most honest and transparent elections in Russian history'. Just a few simple actions will bring the rotten and corrupt system to the appropriate crash. It will ruin itself."
"These politicians steal from us, imprison random innocent people while using law enforcement authorities as their lapdogs and they get away with it," the statement said. "These people have completely discredited such words as democracy, law and the freedom of speech."
Putin reclaimed the Russian presidency at a lavish ceremony held at the Kremlin in Moscow. A 30-gun salute cracked over the quiet of the city and Russia's defence minister, Anatoly Serdyukov, returned to Putin the black suitcase that contains the key to a vast nuclear arsenal. After the ceremony, Putin and his wife, Lyudmilla, attended a service in the Kremlin's Cathedral of Annnunciation.
Protests against Putin's domination of Russia and irregularities in the December parliamentary elections, notably allegations of rigging and stuffing ballet boxes, brought at least 100,000 to the streets when protests were at their peak in January. Internet-savvy figures and bloggers such as the anti-corruption campaigner Alexei Navalny were at the forefront of the protests.
Even Putin's re-election by the plebiscite in March, with 63.6 per cent of vote, was tainted by allegations of vote-rigging.
For further news on Anonymous's recent activities, check out the IBTimes UK Cyber Warfare section.
Anonymous Hacks 55,000 Twitter Accounts
Anonymous Hacks Virgin Media in Revenge for Blocking The Pirate Bay