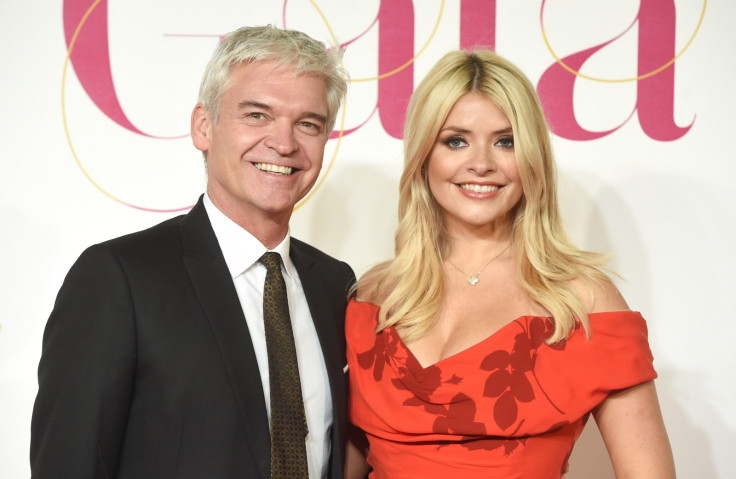 The British public just can't get enough of Holly Willoughby. Already juggling presenting jobs on This Morning, Surprise Surprise, Play to the Whistle and Celebrity Juice, the mum-of-three is now taking on another television role as she plays cupid for a new dating show.
Willoughby, 35, will host upcoming ITV series Meet The Parents, a brand new show that lets parents decide the romantic fate of their unlucky-in-love offspring. Mum and dad will spill the beans about their child as the picker looking for love asks them anything they wish, no matter how audacious it may be. Embarrassing details will no doubt surface, from relationship history, cringe-worthy childhood stories, to nauseating grooming habits. Yikes.
Once the picker has finished interrogating the parents, they make a decision. But before they meet their chosen date, they come face-to-face with the ones that didn't take their fancy, so it's a bit like Blind Date, but with your folks tagging along. As with Blind Date and current dating shows including Take Me Out, the new couple will set off into the sunset hand in hand, but are they compatible? We can't wait to find out.
Discussing the new venture, Willoughby said: "We all know how embarrassing parents can be and nobody knows you better than they do. I can't wait to hear what humiliating secrets they'll be revealing and see who will regret leaving their love life in the hands of their parents."
And Peter Davey, Head of Comedy Entertainment, ITV thinks Ms Willoughby is the perfect woman for the job. He said: "I am very excited that Holly is presenting this brand new dating show where the singletons make their decision by meeting the parents first, and I'm looking forward to hearing what embarrassing tales and secrets the parents divulge about their children."
If you'd like to apply to be on Meet the Parents, apply on the ITV website.