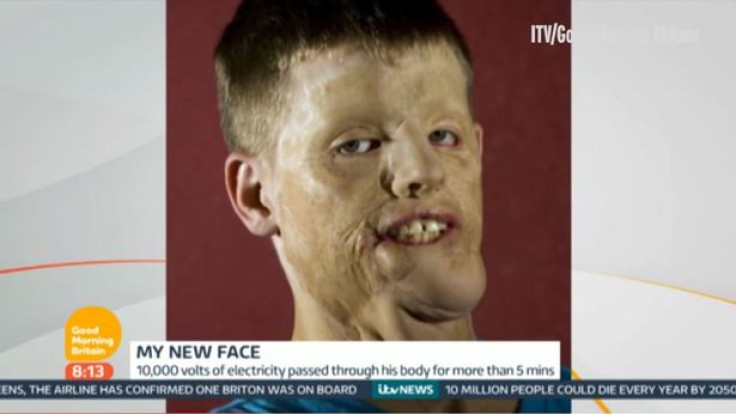 Mitch Hunter was just 21 years old when his car crashed into an electrical pylon and 10,000 volts pumped through his body, leaving his face mutilated and his life changed forever. On Thursday the former US soldier unveiled the results of one of the world's first face transplants on Good Morning Britain.
The father-of-three saved the female passenger sitting next to him and took a nearly-fatal force of electricity which shot up his foot and into his entire body, disfiguring his face until he was unrecognisable. Hunter had his leg amputated following the horrific accident 15 years ago, but was given a lifeline in 2011 when he was offered a face transplant.
Revealing the success of the 14 hour-long operation to GMB presenters Ben Shephard and Susanna Reid, he said: "It's changed it considerably, it's a lot easier to go out in public and do normal things that normal people would do.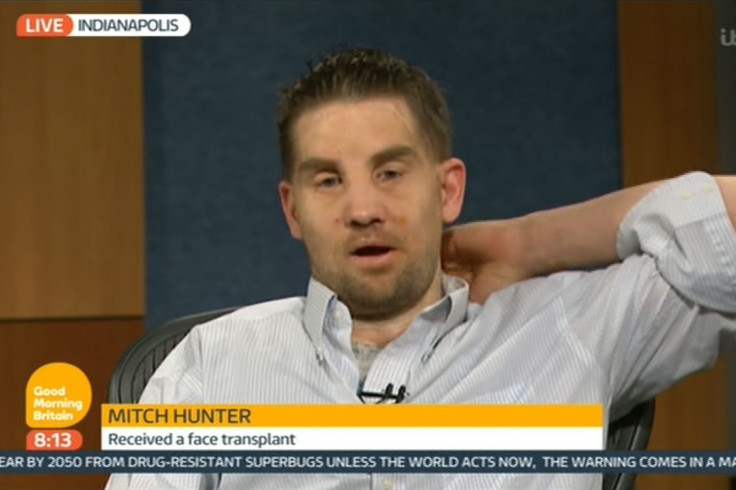 "Before the transplant I would get stared at, comments made, and it just wasn't fun, it's so much easier to live a normal life," he added.
Describing his appearance prior to the surgery, Hunter confessed: "I would say I looked like a zombie, I could have gone on the set of The Walking Dead and played the lead zombie without makeup. The injuries were pretty extensive."
Hunter underwent more than 20 corrective operations before receiving the transplant, grafting skin from his legs, arms and back to repair his facial disfigurement. He has no recollection of the traumatic 300 seconds when he was a passenger in his friend and girlfriend's vehicle along a North Carolina highway when the driver lost control of the wheel and crashed into a pylon.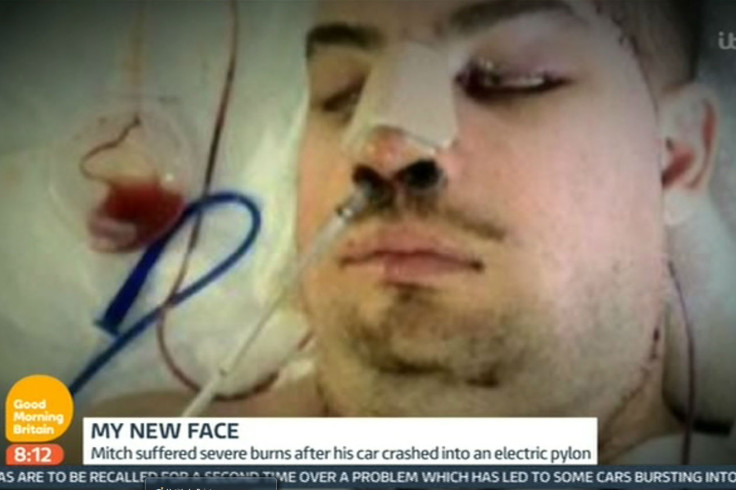 Thrilled with the results of his new face after the painful procedure – which took 30 doctors to complete – Hunter finished on a high note, adding: "I absolutely love it. I can feel when my kids kiss my cheeks now and it's an amazing experience. After having such numbness for so long, all this sensation is very beautiful to say the least."
"My kids were really young when the accident happened – they don't remember how I looked before the transplant. So they have reacted very well to the transplant," he continued.