The debate over working conditions in Chinese factories where iPhones are assembled has been reignited after a worker allegedly killed himself.
According to China Labor Watch (CLW), a US-based organisation for Chinese workers' rights, Li Min jumped to his death from a phone assembly plant building in Zhengzhou, the provincial capital of Henan province in east-central China on Saturday (6 January).
Approximately 50% of iPhones are manufactured in the city, with 350,000 employees working on production lines.
Video footage posted by CLW showed the 31-year-old lying lifeless on the ground after jumping. Four people stood nearby. The video is understood to have been filmed from a nearby building. CLW said the reasons for the suicide were unknown.
According to the Telegraph, the watchdog added that Li had been employed by technology giant Foxconn through an agency and had worked for the firm for just over two months.
The world's largest contract electronics manufacturer, Foxconn's clients include Apple, Nokia, BlackBerry, Nintendo, Sony and Microsoft. The Taiwanese firm is China's largest private sector employer with a workforce of approximately 1.2 million people but its plants making Apple products have drawn attention for worker suicides, accidents and labour disturbances.
Labour advocates say the company imposes excessive overtime and pressure on workers, especially when it ramps up production ahead of new iPhone launches
The CLW report could potentially reignite speculation over working conditions at the company, which in 2010 was accused of forcing its staff to work in a sweatshop environment. In the same year, it was estimated that at least 14 Foxconn workers took their own lives.
Following that report, the late Apple founder, Steve Jobs, admitted the suicide rate was "troubling" but maintained that working conditions complied with regulations.
"Foxconn is not a sweatshop," he said. "It's a factory. But they've had some suicides and attempted suicides – and they have 400,000 people there. The rate is under what the US rate is, but it's still troubling."
A year earlier, a 25-year-old Foxconn employee committed suicide after he was reportedly beaten up by security guards for losing a prototype iPhone. In an attempt to prevent employees from leaping off buildings, Foxconn installed nets below the roof lines of some factory buildings in Shenzhen in Guangdong province in 2011.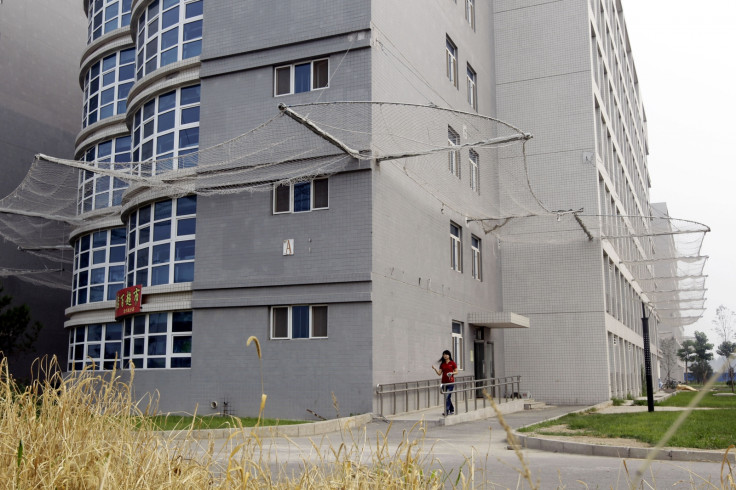 The company faced a further headache 12 months later, when 150 Foxconn employees in Wuhan, stood on the roof of a factory building and threatened mass suicide to protest against working conditions.
In November 2017, the company was accused of using student workers illegally to manufacture parts for the new iPhone X.
Six Chinese high school students say they were forced to work 11 hour days at a factory in Zhengzhou as part of a three-month work experience programme.
Apple and Foxconn confirmed to the Financial Times that students, aged between 17 and 19, all worked overtime. Because the workers are classed as students, the overtime is illegal. According to the six students, there were about 3,000 students assembling parts.
---
The Samaritans provides a free support service for those who need to talk to someone in the UK and Republic of Ireland. Visit Samaritans.org or call 116 123 (UK) or 116 123 (ROI), 24 hours a day, 365 days a year. Visit this website to find a support phone number in your country.