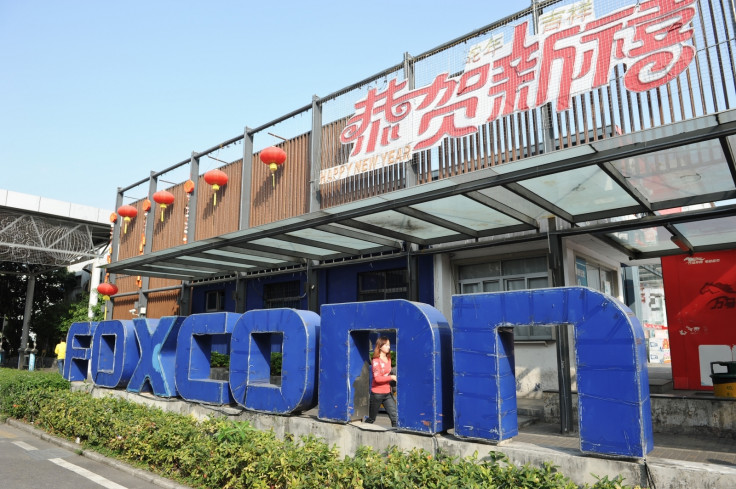 Apple supplier Foxconn is in hot water over allegations it uses student workers illegally to manufacture parts for the new iPhone X.
Six Chinese high school students say they were forced to work 11 hour days at a factory in Zhengzhou as part of a three-month work experience program. Apple and Foxconn confirmed to the Financial Times that students, aged between 17 and 19, all worked overtime. Because the workers are classed as students, the overtime is illegal. According to the six students, there are about 3,000 students assembling parts.
One student, 18-year-old Ms Yang, revealed to Financial Times that the school was forcing them to work. "The work has nothing to do with our studies," Ms Yang said. She did not reveal her first name. The students are attending Zhengzhou Urban Rail Transit School to become train attendents. Ms Yang said she assembled about 1,200 iPhone X cameras a day.
According to CNET, an Apple spokesperson conceded the students should not have been working late. "We've confirmed the students worked voluntarily, were compensated and provided benefits, but they should not have been allowed to work overtime."
A spokesperson for Foxconn said students were not forced to work but did concede some campuses broke the rules on overtime. "We have investigated all of these cases, and confirmed that while all work was voluntary and compensated appropriately, the interns did work overtime in violation of our policy," they said.
Foxconn does not have the best reputation for treating workers well. After a string of suicides five years ago, it installed safety netting to save employees who attempt suicide by jumping off the building. In 2012, Nintendo investigated Foxconn for allegedly using underage workers.
Plans have been announced by Foxconn to build a display fabrication facility in Wisconsin at a cost of about $10bn. President Donald Trump was quick to take credit. "If I didn't get elected, he (Foxconn's chairman and chief executive Terry Gou) definitely would not be spending $10bn," Trump said.