Boko Haram is a Nigeria-based terror group accused of killing at least 20,000 people. The Islamist outfit started carrying out attacks – originally against officials and security forces and later against civilians, including Muslims – in 2009, following the death of its founder Mohammed Yusuf while in police custody.
Yusuf was succeeded by Abubakar Shekau, whose leadership was contested this year after Boko Haram's ally, the Islamic State (Isis/Daesh) terror group, replaced him with Abu Musab Al-Barnawi.
Shekau has been labelled a brutal leader who kills those who are against him and advocates the indiscriminate killings of Muslims. This being often linked to the motivation that led some Boko Haram members to defect and form the Jamāʿatu Anṣāril Muslimīna fī Bilādis Sūdān group – which translates as Vanguard for the Protection of Muslims in Black Lands (Ansaru) – in 2012.
Who are the Ansaru terrorists?
Ansaru operates in northern and central Nigeria and, unlike Boko Haram, does not attack Muslim civilians or force women and children to carry out suicide bombing missions.
Its leader, Khalid al-Barnawi, who is now in DSS (Department of State Services) custody, said in the first statement the group released after its formation that Boko Haram actions were "inhumane" to Muslims.
In a video Ansaru released in February 2015, a spokesperson for the group can be heard saying: "[Boko Haram] launches physical and bomb attacks at Muslims and public places such as mosques, markets, and motor parks. These acts are contrary to the teachings of Islam. In fact, jihad is prescribed to assist the wounded."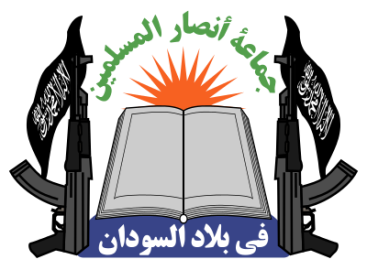 Although Boko Haram pledged allegiance to IS in 2015, Shekau has become known for preferring Boko Haram's autonomy from foreign jihadist groups.
Ansaru has been linked to the al-Qaeda in the Islamic Maghreb (Aqim). It is also believed the group has increasingly sought cooperation with IS.
Although the group is a faction of Boko Haram, it is believed the two groups reintegrated in the Nigerian-Cameroon border region, where they exchange resources and militants.
Former Boko Haram member Mamman Nur, part of the group who defected to form Ansaru, has become an influential figure within the breakaway group. Some analysts believe that the future development of Boko Haram could depend on Nur, given his connection to international terror groups.
Attacks
In 2012, it is believed the group killed two hostages, a Briton and an Italian, in the state of Sokoto after a failed attempt to rescue them.
In the same year, the group claimed responsibility for a prison break at the Special Anti-Robbery Squad (SARS) in Nigeria's federal capital of Abuja, claiming that at least 37 prisoners had managed to escape.
In 2013, Ansaru killed at least two Nigerian troops who were ready to be deployed to Mali. The soldiers were part of a contingent sent to Mali to help local troops fight Islamist insurgents. Ansaru said the soldiers were killed as they were going to "demolish the Islamic empire of Mali".
It is believed the group also kidnapped French engineer Francis Collomp in Katsina state in 2012 and another seven foreigners in Bauchi state in 2013. While Collomp managed to escape, the other seven hostages were killed.
---
Nigeria up close:Check out our Flipboard magazine
---