Ant-Man trailer review: Is it too late to change the name?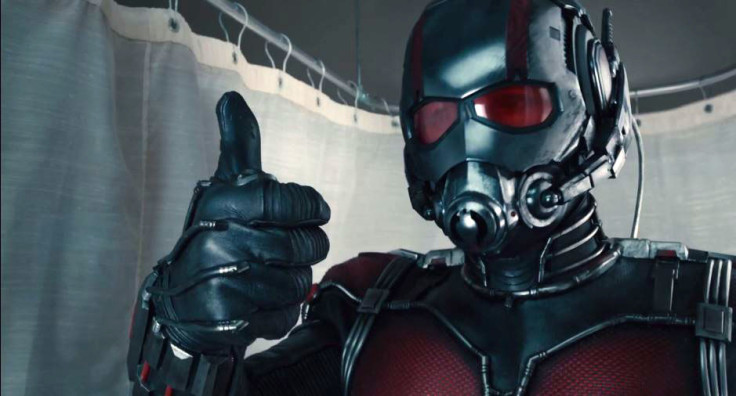 Ant-Man's first trailer gives us a glimpse at the latest superhero to join the Marvel Cinematic Universe (MCU), but is the trailer successful in getting us hyped for the other major superhero movie of 2015?
Avengers: Age of Ultron is the bigger movie of course, and will generate much more box office business, but Ant-Man, arriving as it does after the mega-sequel, has an opportunity to offer us something different.
Few can disagree that there's a Marvel formula in desperate need of shaking up, but at the same time the studio is going from strength to strength thanks to the tones of each of their properties.
Last year in particular they gave us two superhero movies with distinct personalities. Captain America: The Winter Soldier was part political conspiracy thriller, while Guardians of the Galaxy showed us a strange and silly corner of the galaxy.
Tone and strong characters can keep the critics at bay, but there's no denying that structurally there's an established third act in most of Marvel's recent movies, most ending with a large scale set piece involving something large crashing into the ground, such as...
Avengers Assemble - The enormous alien worm thingys
Thor: The Dark World – Villain Malekith's ship#
Captain America: The Winter Soldier – Three SHIELD helicarriers
Guardians of the Galaxy – Villain Ronan's ship
It's becoming routine, and Avengers 2 will be the first new entry with a chance to subvert it, but Ant-Man can do more with the new territory it is exploring, and early promises seem to suggest it might.
Scott Lang (Paul Rudd) is a "master thief" according to the official synopsis, who ends up working with Dr Hank Pym (Michael Douglas) to "protect the secret behind his spectacular Ant-Man suit". The synopsis concludes: "Pym and Lang must plan and pull off a heist that will save the world."
So it's a heist movie, with stakes to match. As Pym says, "It's not about saving the world, it's about saving theirs," indicating a more personal story as Pym and Lang fight with their daughters in mind. It's a new angle, and seeing a superhero with a child will certainly be interesting.
The heist move angle alone is new for the superhero genre.
And let's not forget that this film has an incredibly silly premise, something Marvel will be confident can succeed following the success of walking tree Groot and talking raccoon Rocket in Guardians last year.
The trailer though, seems to be playing it safe. Its saving grace is the final line it builds toward, in which Lang asks Pym whether it's "too late to change the name", acknowledging that Ant-Man as a moniker is campy and a little underwhelming.
Like Guardians it will need to be self-aware and humorous and for the most part that wasn't evident in the trailer, which focused on the redemption arc for Lang's criminal-turned-superhero. The serious tone was a build to a joke that suggests otherwise however, so there's reason to be hopeful.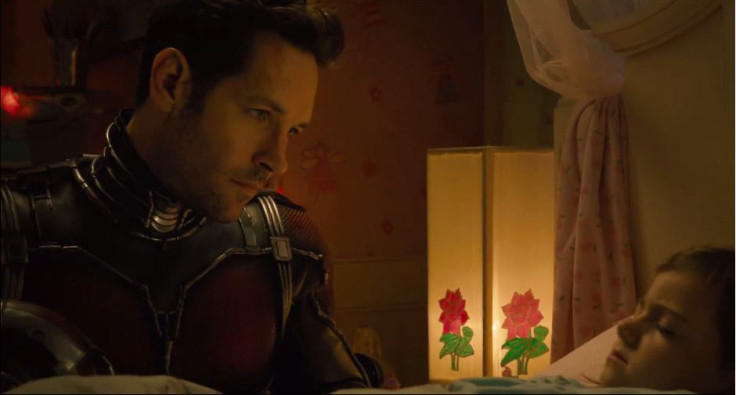 This was just the first trailer of course, so there's no reason to be fearful, and the cast which also includes Evangeline Lilly as the potentially duplicitous daughter of Pym and Corey Stoll as villain Darren Cross, seems perfectly capable.
Then there's the script, originally written by the films' original director Edgar Wright and Attack the Block director Joe Cornish. That script was rewritten after Wright left the project, due to the film not fitting neatly with the wider MCU. However with Anchorman's Adam McKay in charge of that rewrite, we're confident Wright's humour will remain evident throughout.
If there's a problem it may be new director Peyton Reed – whose previous work includes Yes Man and The Break-Up. He is not the sort of visionary director Edgar Wright or Guardians man James Gunn is, and that may harm Ant-Man feeling like its own distinct property.
I am excited to see Ant-Man as I believe it will be a fun film thanks to Wright's lingering input. I don't think the additional work of Reed and McKay will harm the film hugely, but I do think the rewrite and more mundane choice of director will dilute Wright's vision, making it a fun movie, but not the film it might have been.
Ant-Man is set for release on 17 July.
© Copyright IBTimes 2023. All rights reserved.