WBA and IBF heavyweight champion Anthony Joshua is open to an all-British showdown with Tyson Fury whenever he is ready to enter the ring.
Fury was recently cleared to fight again, provided he gets his licence back, after he accepted a two-year backdated suspension from UK Anti-Doping (UKAD). The former champion has not fought since November 2015, when he caused a major upset by defeating Wladimir Klitschko in Germany to become heavyweight champion.
Fury called out Joshua soon after he was cleared, with both Britons trash talking each other for a while now.
However, the "Gypsy King" most recently claimed a meeting between the two would be "the biggest fight in British boxing history" but that his terms must be met.
"It would be the biggest fight in British boxing history..." Fury said, as quoted by The Sun. "But the question is will that fight ever happen? For me, that's the big question. I think there are a lot of doubts about whether that will ever happen.
"If we can't come to an agreement, then the fight is not going to happen. We saw this once before with Lennox Lewis and Riddick Bowe. Let's hope it doesn't go down that road and let's hope they sign the contract and get the fight on.
"I just see them trying to dictate everything and I will not be dictated to by anybody. They either meet my demands or they will get nothing. It's as simple as that."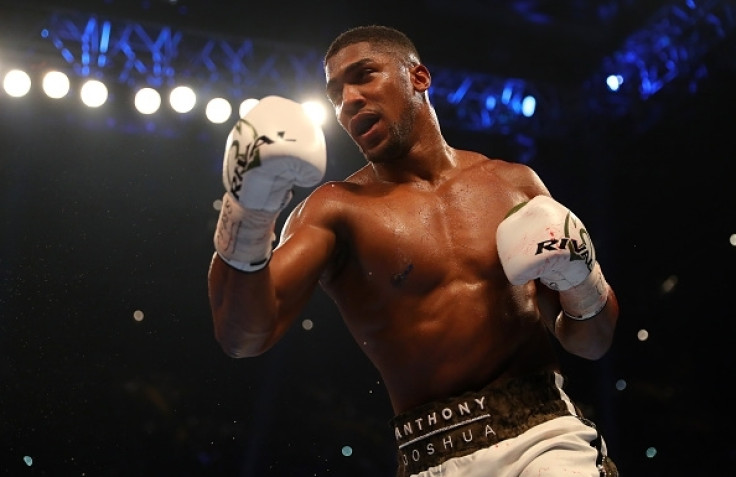 Joshua, on the other hand, is more focused on when Fury will actually be able to fight, with the 29-year-old recently claiming he would have a tune-up fight.
"I don't know if he is back or what his situation is, but, as I always say, I stay consistent with what I'm doing and it's up to him to get back on the gravy train," Joshua told Press Association (PA), as per Sky Sports.
"So [him] calling somebody out is irrelevant when you don't know if you're going to live up to your words. I'm sure he will, but at this present time, he's saying he needs warm-up fights. So tune in to what's important and then focus on the bigger picture – that's your strategy."
Whenever Fury is ready, however, "AJ" is more than happy to "rock and roll" and make the fight happen.
"If he wants to get straight in the ring with me in the summer, let's rock and roll," he added. "The ball is in his court but, either way, I'm ready to roll – I don't mind what we do."