David Price is confident of beating British rival Anthony Joshua, if the IBF heavyweight champion cannot agree a deal to face Wladimir Klitschko. The 33-year-old Liverpudlian claims to have floored his rival during a sparring session in 2011 – and believes he can repeat the feat in a competitive bout.
Joshua, who won gold at London 2012, had agreed terms to face Klitschko on 10 December. However, the Ukrainian subsequently performed a last-minute U-turn on the bout, insisting he will not fight the Brit unless the WBA title vacated by Tyson Fury is on the line.
As an alternative, it had been suggested that Joshua, 27, could face his mandatory challenger for his IBF title, New Zealander Joseph Parker. But Parker has instead opted to face Mexico's Andy Ruiz for the WBO crown, which was also vacated by Fury.
That has left Joshua looking around for a new opponent and Price, 33, has volunteered himself forward. "I know I can knock out Joshua because I've done it before," Price told the BBC. "I put him down [in sparring] and he had to get helped out of the ring."
Price – who won a bronze medal at the Beijing Olympics in 2008 – claims he floored Joshua in sparring a year before he won gold in London. "I've kept it to myself for years because I felt bad for doing it," he explained.
"And I wanted to protect the lad from people shouting him out because he got knocked out in a gym with 18oz gloves. People think Anthony Joshua is this colossus of a man with a great physique but I am convinced it can go wrong for him in a fight with me."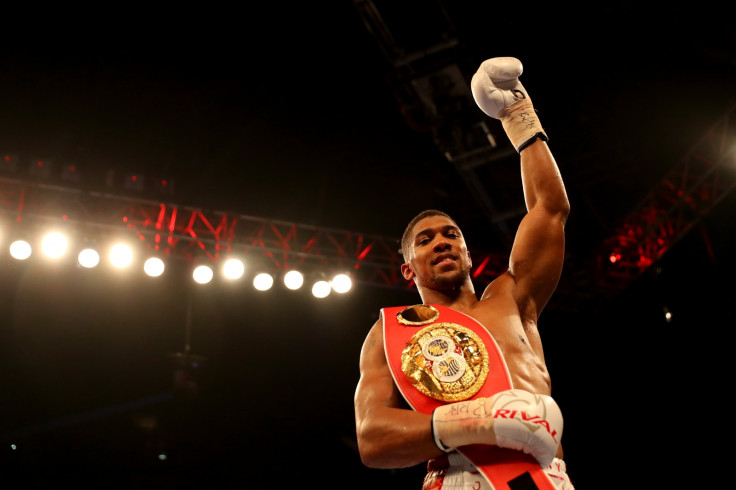 Price's credentials as a heavyweight contender have been widely ridiculed by boxing fans, who point to his three career defeats – including two against the ageing American Tony Thompson –a s proof that he does not merit a shot at Joshua's IBF title. However, Thompson and the other man to have beaten Price, German Erkan Teper, have both failed drug tests in their careers.
Consequently, Price thinks he deserves a chance to fight Joshua for the title. "I understand why a lot of people will write me off," Price shared. "The only thing I've done to not deserve this shot is to lose to two drug cheats and I've worked hard to recover my career so I think I do deserve it."