Sir Dave Brailsford's evidence to parliament over the delivery of a package to Sir Bradley Wiggins during the 2011 Criterium du Dauphine, has been labelled "extraordinary" and "disappointing" by the UK's anti-doping agency (Ukad) chief.
In an interview with the BBC Today Programme, David Kenworthy expressed some scepticism about the answers given by Brailsford during a Culture Media and Sport Select Committee hearing on combating doping in sport, in December.
Brailsford was previously programme director at British Cycling and is credited with a philosophy of "marginal gains" which saw huge success within the team.
In 2010 he became the manager of professional team Sky, which is being investigated by Ukad after it was alleged that a "mystery" medical parcel that was said to have been delivered to Sir Bradley Wiggins in France.
Brailsford told the hearing in December that he believed – based on the advice of the team doctor – the package contained a decongestant called Fluimucil. However, documentary evidence had not been provided to support this.
Kenworthy, who has been the chairman of Ukad since 2009 and is due to step down soon, told the BBC: "There's still no definite answer from anyone who was involved. I still don't know what was in there; I'm no nearer finding out than you are.
"People could remember a package that was delivered to France, they can remember who asked for it, they can remember the route it took, who delivered it, the times it arrived. The select committee has got expense sheets and travel documents.
"So everybody can remember this from five years ago, but no-one can remember what was in the package. That strikes me as being extraordinary. It is very disappointing."
Then British Cycling coach Simon Cope, who delivered the parcel as instructed, has said he did not know what it contained, which Kenworthy also questioned and said he "would hope" records would have been kept of any medication British Cycling had sent its athletes.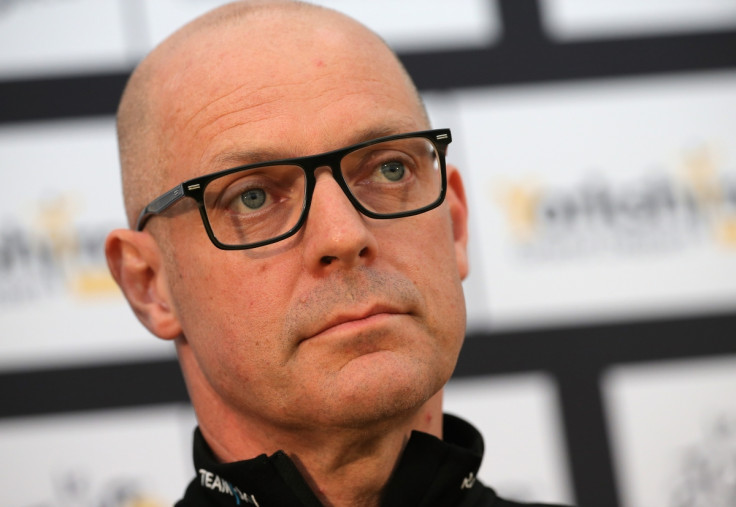 He said: "Here's an individual [Cope] who's carrying a package containing medicine across international boundaries, and he's no idea what's in them.
"One could say he could be putting himself at risk if they are drugs which one could not properly transport. Someone should be inquisitive enough to say: 'Well what is it I'm actually taking?'"
Kenworthy added: "We're not giving up on this, and we'll dig and delve and find out what was in that package."
The revelations came to light after questions were raised over the cyclist's use of banned substances under therapeutic use exemptions (TUEs) granted by official bodies ahead of his 2011 and 2012 campaigns in the Tour de France – the latter of which he won. Wiggins was also granted a TUE ahead of the 2013 Giro d'Italia.
Wiggins, who announced his retirement last month, maintains he took the prescribed corticosteroid drug Triamcinolone because of a pollen allergy, and that the drug, which is known for performance-enhancing qualities, simply put him on a "level playing field" with other athletes.
Though there was no suggestion that Wiggins had broken the rules, some questioned the timing of the prescription.