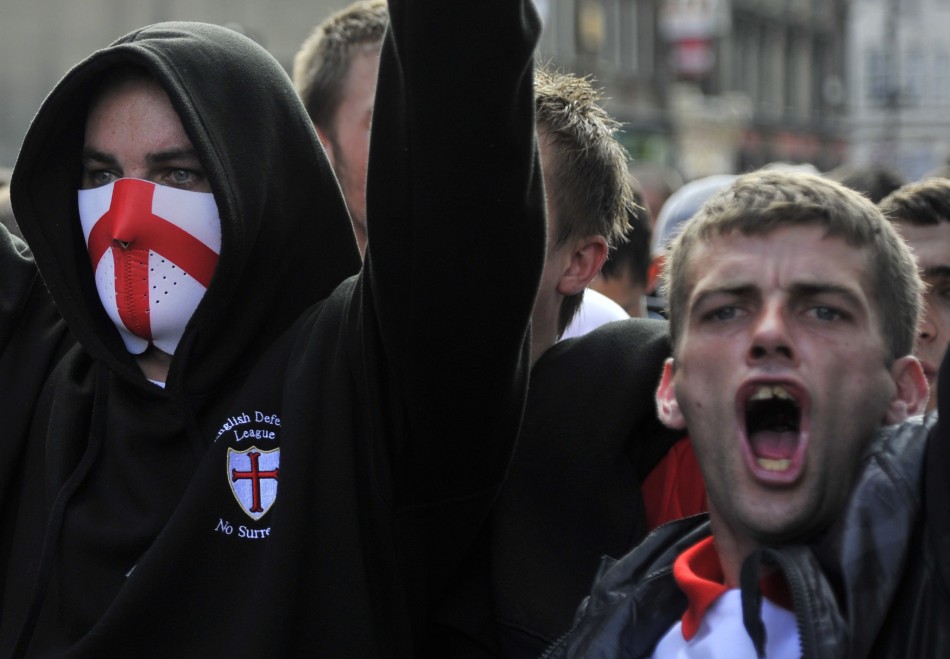 The UK is preparing for weekend clashes with right-wing extremists and copycat terror attacks after the killing of British soldier Lee Rigby in Woolwich.
Police have arrested three people ahead of planned protests in Newcastle.
The English Defence League and Newcastle Unites are both holding marches and demonstrations in the city centre on Saturday afternoon.
Ahead of the protests, Northumbria Police have arrested three men, two from Gateshead and one from Stockton, on suspicion of posting racist tweets.
Newcastle Area Commander Chief Superintendent Gary Calvert told Chronicle Live: "We appreciate that the events in London on Thursday may have heightened community concerns about this weekend's planned protests in Newcastle."
London's Metropolitan Police has mobilised more than 1,000 officers ready to be sent to potential trouble spots with armed response units. Extra patrols are on hand to head to mosques and other religious sites which are targets for far-right groups.
A hotline for recording Islamophobic crimes said 150 incidents have been reported over the past two days.
Tell Mama, the charity monitoring anti-Muslim attacks has logged 83 new reports of violent threats reported by Muslims to its helpline. The charity normally receives four to eight calls per day.
The English Defence League held a rally of its followers in the streets of Woolwich on the night of the killing, and mosques have been targeted by far-right extremists around the country.
Geoffrey Ryan from Braintree is to appear in court charged with two counts of possession of offensive weapons and affray, after an attack on the Al Falah Braintree Islamist Centre the day after the murder.
The secretary of the Braintree mosque, Sikander Saleemy said it was like a "revenge attack".
In other parts of the country, Kent police said there had been criminal damage caused to a mosque in Canterbury Street, Gillingham, describing it as "racially-aggravated criminal damage".
"We can see the tempo being raised," said Maajid Nawaz, a former jihadist who is now with the anti-extremist Quilliam Foundation.
"One of the reasons why these guys acted in this theatrical way was because of the propaganda effect so others would be inspired to do the same thing. The nature of these attacks are that they are so easy to do, and we have definitely seen an increase in chatter calling for such things since the attack," he said.
Right-wing extremists including the English Defence League, said they would be holding demonstrations over the coming weeks.
Fiyaz Mughal, Co-ordinator of Tell MAMA and Director of Faith Matters said: "My colleagues and I have been shocked at the amount of hate that we are finding online, particularly anti-Muslim prejudice and racial hate.
"We are calling on police and politicians to do more to tackle this shameful wave of fear and prejudice. From the internet, to the workplace, the street and even houses of worship, too often Muslim women and men are becoming the target of vicious, sometimes violent, abuse."
Rise in atttacks on Muslims in the UK

632 anti-Muslim hate incidents reported to 'MAMA' since March 2012
Muslim women increasingly targeted (58% of all incidents)
Victims of attack range from five-year-old child to 89-year-old pensioner
2:1 ratio of female victims in Islamic clothing to men in Islamic clothing
74% of incidents take place on-line
6% incidents involve attacks on mosques/property
5% of victims are white converts to Islam
Three-quarters (75%) of perpetrators are male
Far Right BNP/EDL supporters linked to over half (54%) of all cases