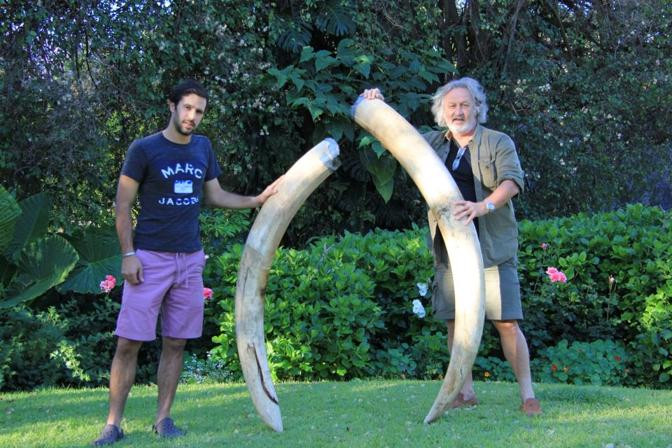 Claudio Chiarelli and his son Max were members of the volunteer anti-poaching organisation, Zambezi Society. The two Italians were on patrol in Mana Pools National Park when they were shot dead by a ranger. He apparently mistook them for elephant poachers.
"The rangers... saw movement in the thicket, heard voices and opened fire, accidentally shooting and killing on the spot the pair," the parks agency said.
"Unbeknown to them these were fresh deployments who had come to replace the rangers and had stopped to attend to a mechanical problem on their vehicle."
An official from the Italian embassy in Harare confirmed the deaths and that the government parks department as well as police were investigating the incident. The official revealed that 65-year-old Claudio Chiarelli, a well-known professional hunter and safari guide, and his son Max, 28, had been taking eight park rangers in his vehicle to relieve the previous group.
Some reports say the father and son were fatally wounded after they stopped to repair a fault with their car in the wildlife resort of Mana Pools in northern Zimbabwe and both died instantly. It is understood Claudio Chiarelli had lived in Zimbabwe since 1982 and his son had been born in the southern African country, according to the Guardian.
The director general of Zimbabwe's Parks and Wildlife Management Authority said: "On the fateful late Sunday afternoon, 13 March 2016, rangers who had since been on deployment pursuing the spoor of suspected poachers and were due for uplift came across a fresh fire place in dense vegetation, which they suspected to have been used by poachers," Edson Chidziya said in a statement.
A growing trend is killing elephants by cyanide in Zimbabwe. CNN reported an investigation of the killings, stating that 78 elephants have been poisoned in the country this month. In October 2015, authorities at Harare International Airport seized 173 kilograms (381 pounds) of ivory headed for Singapore.